Sing for Life 2021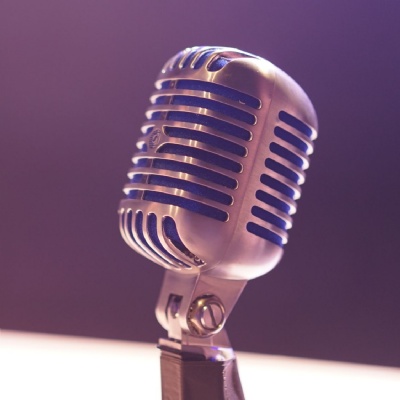 Sing for Life 2021 is supporting Sue Ryder Thorpe Hall Hospice. Find out how you can get involved.
Sing for Life 2021, supporting Sue Ryder Thorpe Hall Hospice
After a long and uncertain year there's finally light at the end of the tunnel and life is slowly returning to normal, whatever that is! It's time to grab life with both hands and get stuck in to all the things we missed out on, and more! So why not jump in, try something new and get involved in Sing for Life, supporting Sue Ryder Thorpe Hall Hospice?
Launching in September 2021, Sing for Life will sign up around forty local women to take part in a ten-week pop-up singing project, working towards a fantastic live charity event at The Cresset in November. No previous experience is necessary, just a willingness to step outside your comfort zone, get stuck in and give it a go... everyone's in the same boat, and it's all about the journey!
You'll learn to sing, meet new people, challenge yourself, perform live on stage AND raise money for this much-loved local charity – what's not to like? "It never crossed my mind that Sing for Life was for someone like me, until a friend suggested I go along, and I'm so pleased I did… it was so exciting!" says Rachel from Orton Waterville "performing in front of my friends and family… I will never forget that feeling! Add to that the fact you're raising money for a brilliant cause, why wouldn't you want to be part of it?"
Meet the Sing for Life team and some of the other women who'll be taking part at one of our introduction sessions on Wednesday 1st September (7-10pm), Thursday 2nd September (7-10pm) and Saturday 4th September (2-5pm). Don't worry, this is NOT an audition and there's no big red buzzer, it's just an opportunity to find out more and get involved!
Whatever your starting point, Sing for Life will improve your singing AND your confidence in leaps and bounds so get in touch TODAY and book your time slot… you'll be very glad you did!
Website: peterboroughsings.org.uk
Phone: 01733 425194
Or for more details, please download the flyer below:
Photo by Matt Botsford on Unsplash