Fairtrade Fortnight 2022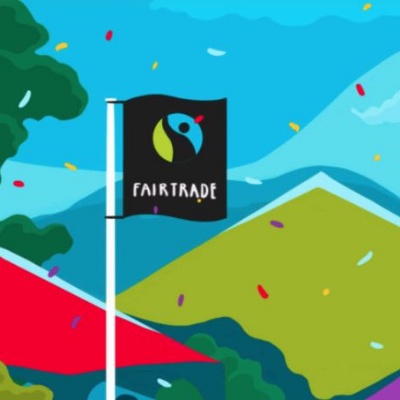 This year Fairtrade Fortnight takes place from 21st February to 6th March 2021.
What is Fairtrade Fortnight?
Fairtrade Fortnight is an opportunity for individuals, companies, and groups in the UK to get together and think about the people who produce our food and drink, and the materials for our clothes.
Fairtrade Fortnight is a chance to focus on how these producers may be exploited or underpaid, and to look at how we can help to change this.
What is this year's theme?
The theme of Fairtrade Fortnight 2022 is the growing challenges that climate change brings to farmers and workers in the communities Fairtrade works with. Mr Eardley's assembly on Monday 21st Febrary was all about Fairtrade Fortnight.
How can parents and children get involved?
On their website, Fairtrade explains what's taking place:
Our 2022 festival will be online again, however, if you want to and feel comfortable to run a local public event in your community then please do! Any and all events, online and offline, are welcome from stalls to panels, bake-offs to coffee mornings and quiz nights. We are only able to offer virtual speakers in 2022 but if you would like a staff speaker from the Fairtrade Foundation to join your virtual event, please tell us a little bit more about what you have planned.

Can you reach out to other local groups to share the Fairtrade message? Do you have another local environmental or social justice group in your community that you could present to or join up with this Fortnight?

You can now order new posters and an explainer leaflet on Fairtrade and the climate crisis to help spread the word in your local community.

Fairtrade Foundation's festival events will open for registration in late January. But you can sign up now to receive an invite to our Fortnight preview event on 25th January 2022 and be the first to know all about them.

You can also use our online resources to spread the word. You will find posts and banners for your Facebook, Twitter and Instagram, press releases, digital posters, images, videos and even Zoom backgrounds! Head to our Resource Library to see everything available. You can also check out our Digital and Social media guide if you need support.

We have also updated our climate key messages and FAQs following COP26 to support you in creating your events and social media posts.