Let's Cook!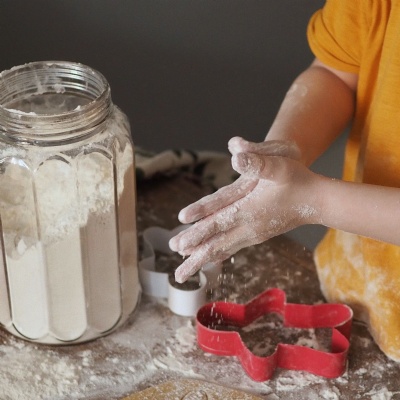 Share your lockdown recipes with us!
Have your discovered a new recipe during lockdown? Perhaps you've invented new ways to cook cakes or pies. Or is there a recipe that is a tried and tested family favourite?
We'd love to hear about your recipes and share them weekly in the newsletter. We'd also love to hear about the story behind them. Simply click here to contribute or use the form at the bottom of this page.
To start us off, Mrs Schneider shares one of her lockdown cooking experiences in which a lack of ingredients leads to the discovery of a new recipe...
Harcha (Moroccan Flat Bread) by Mrs Schneider

During the first lockdown, back in March 2020, flour was in short supply. At one point, it seemed that even bread from the supermarket was scarce. I ransacked our cupboards at home and found a packet of semolina, a coarse flour made from durum wheat that is usually mixed with milk to make a pudding. But I had no idea how to turn it into bread!
A quick internet search revealed that semolina was the main ingredient of a Moroccan flat-bread called Harcha. We made a batch and were delighted to find that it tasted delicious. Harcha are quite sweet and taste best still warm from the pan.
If it hadn't been for the lockdown flour shortage, I would never have discovered Harcha. We still enjoy making and eating them today - either for breakfast with jam or chocolate spread or to have with curry.
Ingredients
2 cups (350 grams) semolina
3 tablespoons sugar
2 teaspoons baking powder
1/4 teaspoon salt
1/2 cup (125 grams) soft or melted butter
1/2 to 3/4 cup (120 to 180 millilitres) milk
Method
In a mixing bowl, blend together the semolina, sugar, baking powder, and salt. Add the butter, and blend until everything has been mixed together.

Add 1/2 cup milk and mix until dough forms. It should be quite moist and easily packed into a large mound. Add additional milk if necessary.

Shape the dough into balls any size that you like and leave it to rest a few minutes.

Preheat a griddle or frying pan over medium-low heat. While the griddle is heating, flatten each ball into a disc about 1/4-inch thick.

Cook the harcha over fairly low heat, about 5 to 10 minutes on each side, until they turn a pale to medium golden colour. Turn occasionally, and ensure the harcha cooked through without burning on the outside.
Recipe attributed to www.thespruceeats.com. Please click here to view more.
The finished result!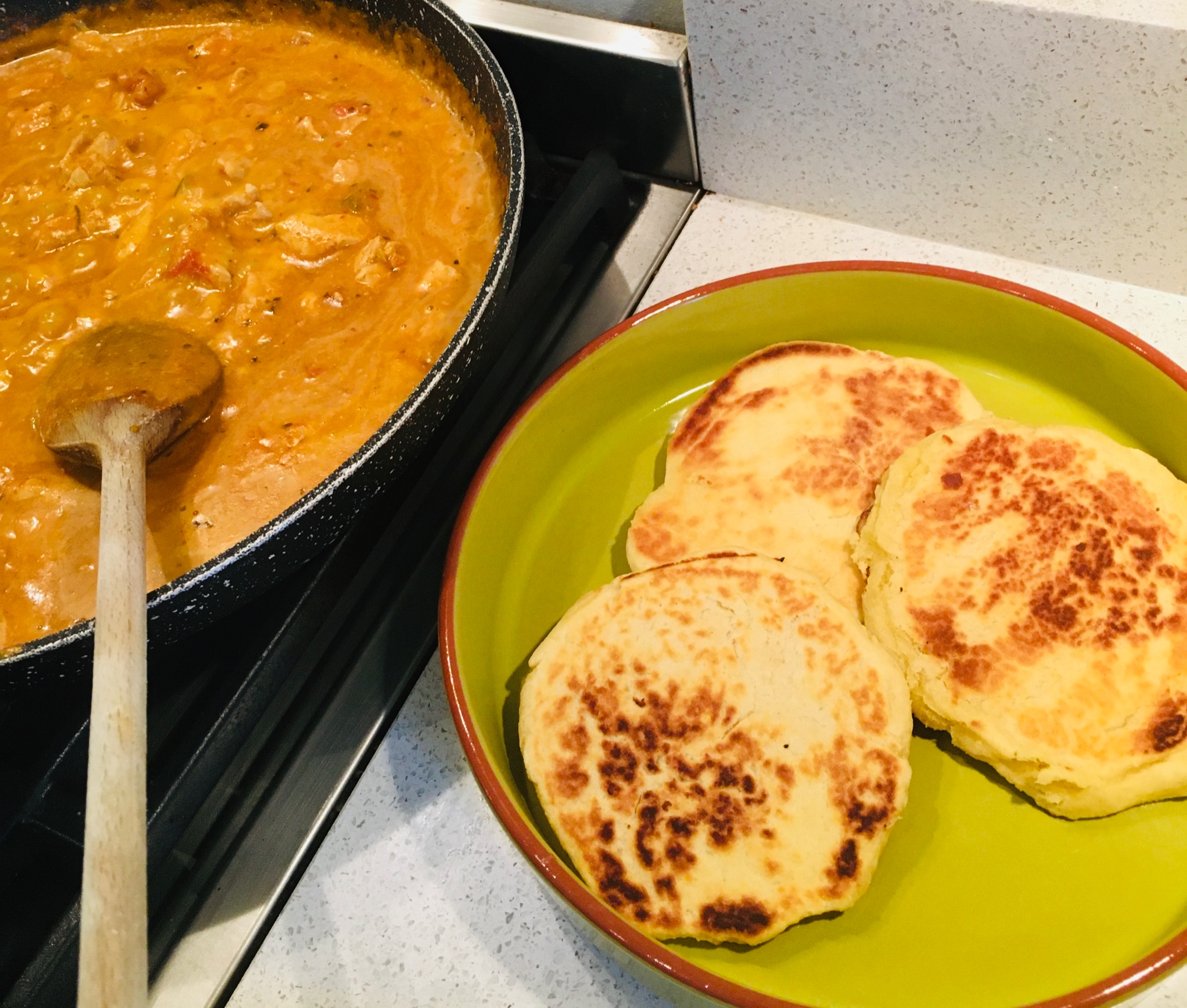 Share your recipe!