Let's Cook!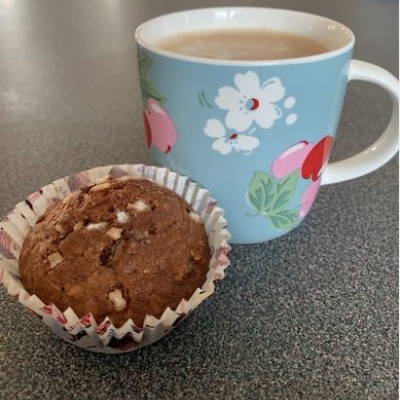 This week Mrs Russell shares her recipe for Maple Brown Sugar Muffins.
Each week, we are inviting staff, parents and carers to share their favourite recipes or new culinary discoveries.
Click here to upload your recipe or use the form at the end of this page.
This week, Mrs Russell has given us a tasty recipe for maple brown sugar muffins.
Mrs Russell's Maple Brown Sugar Muffins

During the first lockdown, like many families we found ourselves baking more than usual! My eldest daughter worked throughout as a keyworker and these tasty muffins provided her with a health alternative 'breakfast on the go' at the start of the day. The muffins taste great sitting outside in the sunshine with a coffee too!
Ingredients
2 cups old-fashioned rolled oats
1 cup milk
1/2 cup pure maple syrup
1/3 cup oil
2/3 cup light brown sugar (packed)
2 large eggs (lightly beaten)
1 1/2 cups plain flour
1 teaspoon baking powder
1/2 teaspoon ground cinnamon
1/2 teaspoon baking soda
1/2 teaspoon salt
Method
Preheat the oven to 200 C. Line a 12-cup muffin tin with paper liners.

Combine the oats and milk in a large bowl.

Add the maple syrup, oil, brown sugar, and eggs. Mix until combined.

Stir in the flour, baking powder, cinnamon, baking powder, and salt just until combined. The mixture will be wet.

Divide the mixture between the prepared muffin tins.

Bake for 18-25 minutes, or until the muffins spring back when lightly pressed.

Let the muffins cool in the tin for 5 minutes.

Remove to wire rack to finish cooling.
Recipe attributed to ihearteating.com. For more details, please click here.
The Finished Result!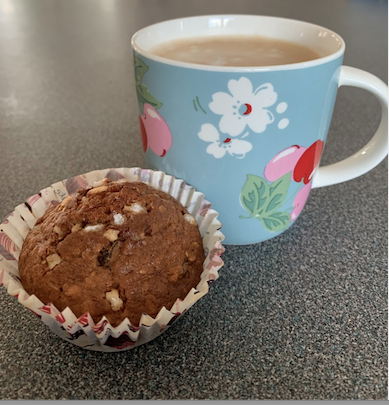 Share your recipe!