Let's Cook!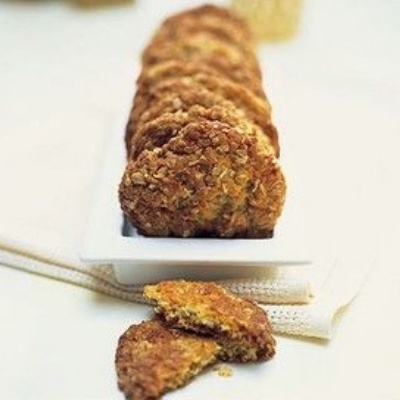 This week Mrs McIntosh shares her recipe for ANZAC Biscuits.
Each week, we are inviting staff, parents and carers to share their favourite recipes or new culinary discoveries.
Click here to upload your recipe or use the form at the end of this page.
This week, Mrs McIntosh has given us a delicious recipe for ANZAC Biscuits.
Mrs McIntosh's ANZAC Biscuits

Here is the recipe for New Zealand and Australia's ANZAC (Australian and New Zealand Army Corps) biscuits. They remind me of my time in New Zealand.
Apparently, during the war, these biscuits were sent by wives and women's groups to soldiers abroad because the ingredients do not spoil easily, and the biscuits kept well during naval transportation. I like the idea of these little biscuits brightening the day of the soldiers.
This recipe makes about 20 biscuits.
Ingredients
85g porridge oat

100g butter, plus extra butter for greasing

Method
Heat the oven to 180C/fan 160C/gas 4.

Put the oats, coconut, flour and sugar in a bowl.

Melt the butter in a pan and stir in the golden syrup. Add the bicarbonate of soda to 2 tbsp boiling water, then stir into the golden syrup and butter mixture.​​​​​​

Make a hollow in the middle of the dry ingredients and pour in the butter and golden syrup mixture. Stir gently to mix in the oats, coconut, flour and sugar.

Use a dessert spoon to place dollops of the mixture on to buttered baking sheets. Place them about 2.5cm/1in apart as the mixture will spread in the over.

Bake for 8-10 mins until golden. Transfer to a wire rack to cool.
Recipe attributed to bbcgoodfood.com. For more details, please click here.
The Finished Result!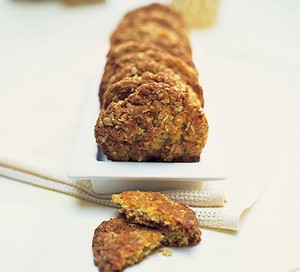 Photo to attributed to bbcgoodfood.com
Links to previous Let's Cook recipes
Let's Cook!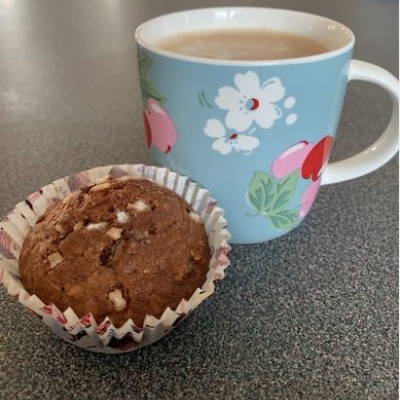 This week Mrs Russell shares her recipe for Maple Brown Sugar Muffins.
Let's Cook!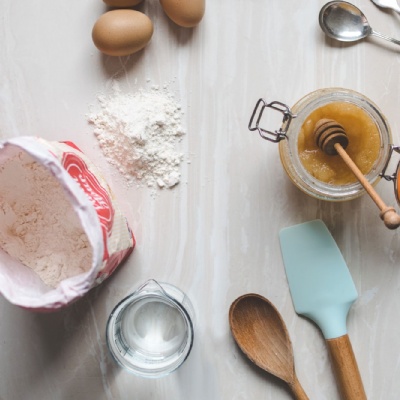 This week Mrs Ironside shares her recipe for Raspberry and Almond Slices.
Let's Cook!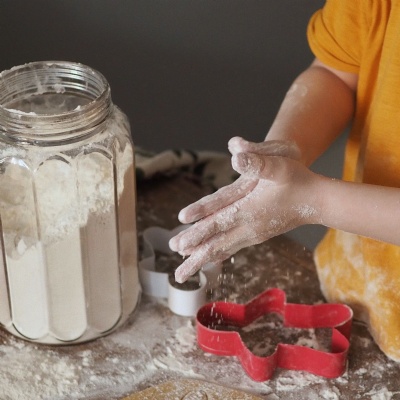 Share your lockdown recipes with us!
Share your recipe!