New Uniform for the Kitchen Staff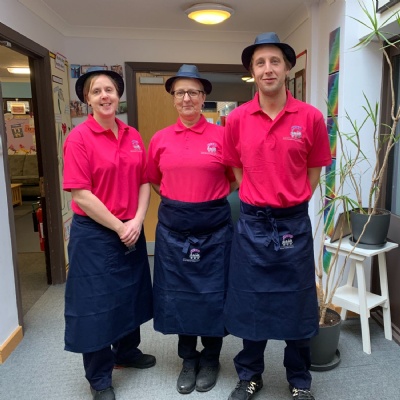 The kitchen staff in the Dining Car have had a uniform makeover!
We have always been proud of the OWPS Dining Car, and this week the team has been impressing us all with their stylish new uniforms.
The uniform features a classy hat, smart black trousers, and practical aprons and polo shirts both emblazoned with the OWPS logo.
The uniforms arrived just in time for the school re-opening fully after lockdown.
Here is a before and after photo of Mrs Anderson, Mr Babbs and Mrs Eades:
Before - Old Uniform
After - New Uniform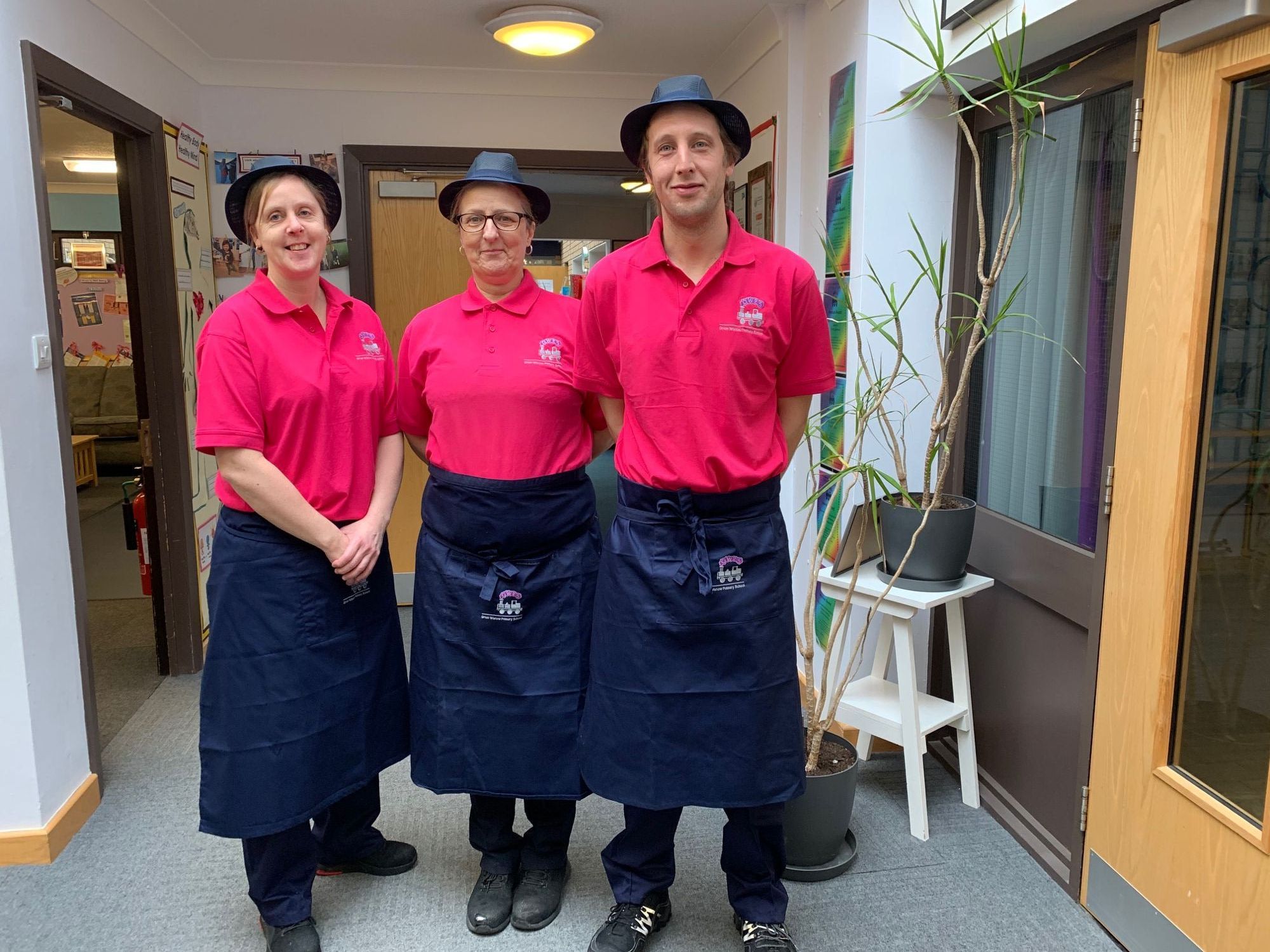 We think they look fabulous!