Christmas in the Library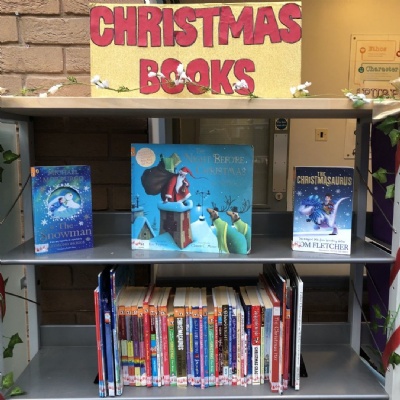 Mrs Campling's Library Corner...
Every year I read the same three books over Advent: The Nutcracker by E.T.A Hoffman, A Christmas Carol by Charles Dickens, and Hogfather by Terry Pratchett. I'm a huge advocate of re-reading books anyway but something about these three familiar (and very, VERY different!) Christmas books just makes me feel all festive and warm inside!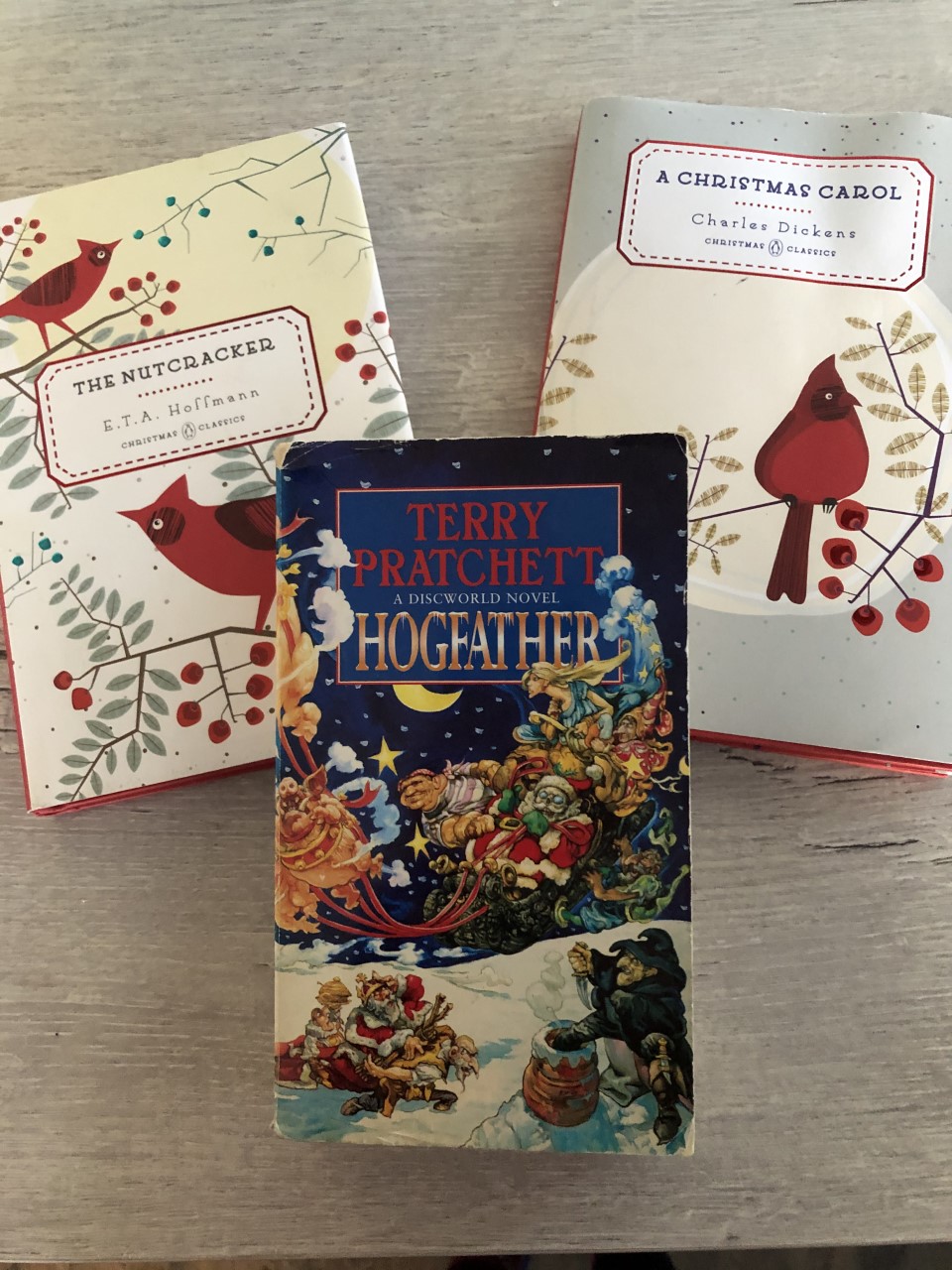 It doesn't feel like Christmas if I don't do it. Hogfather contains one of my favourite quotes, about how believing in the little things is what enables us to believe in greater things, things that change the world. It's one of the reasons I love books so much - because they stretch our minds and show us what we and the world have the potential to be, if we believe in them and let those beliefs power our actions.
Books also open up so many new worlds to us, which is extra important at the moment when life feels so restricted, and I really recommend breaking out some Christmas favourites - or brand new stories - to get you in the Christmas spirit. I've cracked out the library Christmas collection too and am looking to expand it, so tweet any recommendations to @OWPSLibrary!
Watch this space for NEW Non-Fiction!
Over this past term I have been 'weeding' our Non-Fiction section; getting rid of anything old, tatty or outdated to make room for some brand new books. These are on their way to us and will be appearing in the New Year, so keep your eyes peeled! Amongst our curriculum areas we also have a host of new biographies coming and a wider selection of books on computing, technology, and well-being, so there's sure to be something for everyone! They are all also part of the Accelerated Reader scheme, so you can rack up points by reading them too!
Christmas Comic Strip
For this month's book-based activity, I have something that can be done in two different ways!
One of the most well-known Christmas books is The Snowman by Raymond Briggs, which is entirely without words. Why not choose another Christmas story (or even THE Christmas story) and have a go at drawing it out in the same style? And of course - you could reverse the activity and have a go at adding words to a book like The Snowman, or Father Christmas Goes on Holiday; or using a Christmas drawing or photo as a prompt to create your OWN Christmas story.
Recommended Reads
The Night Before Christmas by Clement C Moore: Some books are classics for a reason, and this is one of them! Perfect for bedtime on Christmas Eve, or for brushing up on your reindeer names.
The Snowman by Michael Morpurgo: Based on Raymond Briggs' original, wordless story of a boy who builds a snowman that comes to life. In Morpurgo's own words, "I've told it my way, and I've loved doing it. I've taken the boy in the story on his adventure, which you know, but the adventure isn't exactly the same as you remember...I sat down as Raymond did and experienced the story that he invented from nothing. A story which is in fact about a child who feels very alone in the world, and who has this extraordinary adventure with this friend."
The Christmasaurus by Tom Fletcher: A magical tale about a boy in a wheelchair and a very special dinosaur! With humour, emotion and of course plenty of Christmas spirit, this book touches on what it means to believe in something - anything - and how powerful that can be. If you enjoy it, there's also a sequel: The Christmasaurus and the Winter Witch.