The Library Corner March 2021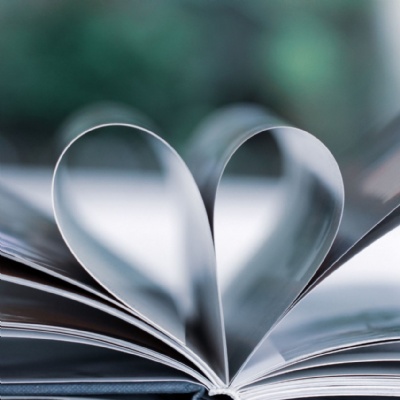 By Mrs Campling, School Librarian
'Get Everyone Reading'
For World Book Day the School Libraries Association has produced a pamphlet called 'Get Everyone Reading'.
Libraries are places where the love of reading should always be the priority; not our abilities or taste in books! We are so lucky as a school to have our beautiful library, complete with a mural which inspires the imagination every day (not that I'm admitting to the occasional daydream whilst working...definitely not…), and a constant flow of books meaning that everyone should be able to find something they love on the shelves.
Here are the seven reasons given in 'Get Everyone Reading' for why reading is so great!
Reading is fun

Reading is unique - it goes at your pace

Reading makes you feel good!

Reading helps you make sense of yourself

Reading connects children with each other

Reading is creative

Reading leads to (but doesn't have to be about) learning
The pamphlet's author, Alec Williams, says this:
"I really believe this: that we have a kinder generation in our classrooms now. I put it down to a culture of reading for pleasure...promoting reading for pleasure is one of the most important things we can do...in turn, we empower children: as this guide puts it, through reading 'they learn new things, gain tolerance, and dream dreams."
When was the last time you read, just for the sheer joy of it?
Recommendations
Those of you on Twitter will have seen that all this week I've been tweeting out sneak peeks of some of the AMAZING new books I've got ready to be borrowed! If you're not currently following @OWPSLibrary, here's what you missed:
Monday: Did anyone else ever pretend they were half mermaid at the swimming pool? This particular series is about someone who actually IS…
Tuesday: From our brand new non-fiction collection (thank you @OWPSfows), I know so many of you love these books about real people whose dreams have changed the world…
Wednesday: Magic, mythical creatures, and...the mafia? This new-to-us series has all three!
Thursday: Happy World Book Day! You can't actually borrow this one...because I want to read it first! A boy and his imaginary friends team up to save the world (and his sister) from dark magic, during the Blitz. My first imaginary friend was a hamster…
Friday: Today's sneak peek is in the newsletter...and here it is!
Thank you so much to the FOWS for generously funding the update to our non-fiction!
Activity Time!
Enjoying reading doesn't have to mean just sitting down and losing yourself in a good book - it can be active too. One of my favourite stories to read with KS1 is Bumpus Jumpus Dinosaurumpus - complete with dinosaur dance moves and roars!
Why not have a go at making a story come to life with actions and movement? You could go for a Bear Hunt (either indoors for teddies, or take it outdoors!), or read Harry Potter in your own cupboard under the stairs, or even build along with Izzy Gizmo - I'd love to see any of your creations.
If you're stuck for things to do on a family Zoom call, why not try sound-scaping? Decide on a setting for a story (like a jungle, for example) and each person has to add a sound to create the atmosphere. Designate someone to be story-teller and make up your own adventure - don't forget to keep adding sound effects!
Photo by Sandy Millar on Unsplash