The Library Corner May 2021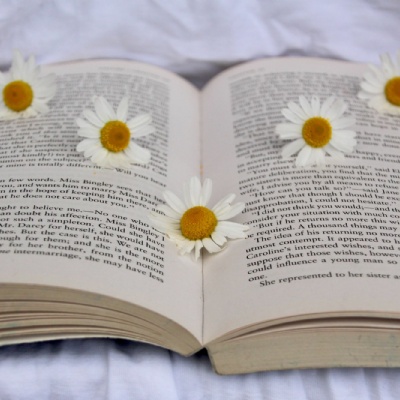 By Mrs Campling, School Librarian
Mrs Campling's Library Corner
A couple of months ago I wrote about the importance of a diverse and inclusive library collection. Enabling children to see themselves in the stories they read gives them confidence and transferable emotional skills for their own lives. So I am SUPER excited to say that we have made connections with a brand-new bookshop who specialise in curating collections for schools!
A New Chapter (@ANewChapterBks on Twitter) has put together for us a huge bundle of books representing neurodiversity, physical disability, different family formations, relationships, and tricky emotions like grief, all of which are going to enrich our library collection.
It is so vitally important that our children have the opportunity to see such a wide variety of individuals represented in their fiction, not only for those who might struggle to see themselves represented but also to foster empathy for those who are different from us, and I am really proud that here at Wistow we are able to provide that.
It is one of my biggest joys that when a teacher says to me "Do we have a book about x?" or "Are there any books where a character feels y?" I can say "YES!" and (usually) pull one straight off the shelf with a flourish, fanfare, confetti, and parade (socially distanced, of course).
Recommendations
Naturally, with so many new books appearing, my recommendations this month are from our new collection!
Rabbityness by Jo Empson - this book is a beautifully vibrant celebration of creativity and individuality. We discover all the things that make Rabbit 'Rabbit' - some you might expect, and some quite different! But it also gently introduces the idea of loss, and the impact that someone might have on us even when they are not with us anymore.


El Deafo by Cece Bell - this one is an autobiographical graphic novel style book, chronicling the author's experience of hearing loss as a young girl. It's framed like a superhero story, as 'el Deafo' learns to harness the power of her Phonic Ear and how to find her place when she feels so different from those around her.

The Accidental Diary of B.U.G by Jen Carney - sure to go down well with fans of Wimpy Kid or Tom Gates, main character Billie documents the events of a couple of weeks that include: a new girl starting at school, a series of thefts, and her mums' wedding! Most importantly it tells us rules for eating biscuits, which as we all know, is far more important than what someone's family might look like.
Activity Time!
My own children love to extend their reading experience as far as they possibly can. We read "Bog Baby" by Jeanne Willis, way back at the start of January, and they still love searching for a Bog Baby any time we go anywhere remotely swampy or woodsy!
What book locations could you explore? Or could you take a book with you on a walk or day out, and hunt for places that look like they match the illustrations or descriptions inside it? If you find any perfect matches, take a picture and tweet @OWPSLibrary so I can see too!
Shop For Us!
Often (and especially towards the end of the year) parents will ask if they can buy something for the school to say thank you for the input that has been given to children over a year or over their entire school career. We are always so grateful for donations and gifts but we know it isn't always easy for parents, especially in the current climate, so we've been working hard behind the scenes to create an Amazon wishlist of books!
If you would like to utilise this, simply click the link below and anything you buy from it will be delivered straight to us. You can add a gift note too, so if you want something to go to a specific classroom rather than the library collection, you can say so there!

The list can be found here: https://amzn.eu/3EAi3xT and is being regularly updated and added to. Happy shopping!
Photo by Inga Shcheglova on Unsplash