The Library Corner June 2021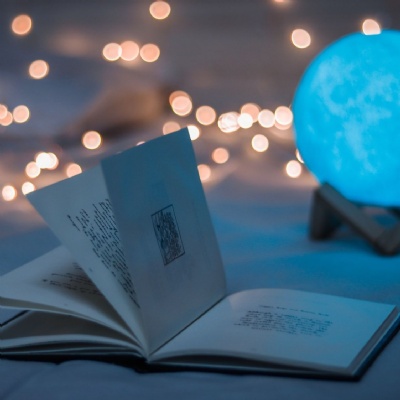 By Mrs Campling, Librarian
Reading Champions for reluctant readers!
Last half-term I spent some time working with some Year 6 Reading Champions to come up with a plan for how to get some of our more reluctant readers engaged with books and with Accelerated Reader. We spent three sessions together, coming up with ideas, creating ads to share with the rest of KS2, and choosing some new books for them to read and review.
First, I presented them with the problem and asked them, with no prompting, what they would do to encourage younger reluctant readers, and what they would have responded to. In 10 minutes they had filled an A3 page with their ideas. I then gently steered them to the more realistic ones (as much as I would like a TV in the library, it's somewhat out of budget!) and set them the challenge of creating some sort of advertisement for it. This could be a poster, a powerpoint, a video, a speech - whatever they chose.
After two weeks we got back together and the boys shared what they'd done. These projects varied from text based posters to PowerPoint presentations and a very swanky video. The boys were really proud of what they had created and rightly so! All of them also included information about how beneficial reading is as its own reward.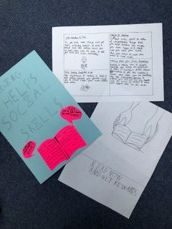 In our final session, we went outside and recorded a short promo video of the boys saying in their own words what they had been doing and why. They also each chose a book for me to order for the library, as part of their own incentive. These videos, and their posters, will be put together in something that can be shown to the rest of the school.
Their challenge now is to test how long it takes to reach their own Accelerated Reader targets, by reading and quizzing more intentionally! Come September I'm hopeful we can have a little extra incentive in place for those children who do struggle with reading, through allowing them to contribute choices to library stock, and through encouraging their peer reviews of the books they love.
Myself, Mrs Simmons and Miss Tansley have been so impressed with the boys' work and how enthusiastically they have thrown themselves into it. Well done Reading Champions!
Recommendations for June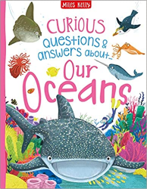 Curious Questions & Answers about Our Oceans by Camilla de la Bedoyere
It's World Oceans Day this week so what better way to start than with a book all about the aquatic world! This is one of our most read books at home and is filled to the brim with questions (and answers) about - you guessed it - the ocean! The illustrations are gorgeous too and there will definitely be at least one question that hasn't even crossed your mind before.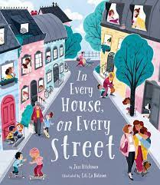 In Every House, On Every Street by Jess Hitchman
This is one of our new picture books and part of our 'Read for Empathy' collection. With peep through pages it shows life in a house and explores each room - not just what happens in there but also what it represents, and how even if we do different things or live in different kinds of places, there's more that we have in common than not.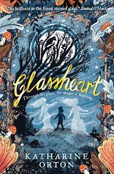 Glassheart by Katherine Orton
Nona helps her uncle restore stained-glass windows, but when their job takes them to an abandoned church which is a bridge between the real world and the spirit world, she discovers that there is more going on than she could ever have dreamed. This book gripped me from the first page and did not disappoint!
#Summerofreading
I'm sure we're all tired of hearing about the effects of the pandemic on our children but one thing that can really help bridge gaps - educationally and emotionally - is reading. To recognise this fact and encourage as many children across the country to read as much as they can, The Reading Agency are putting on a number of online events and activities as part of their 'Summer of Reading'. Launching on the 14th June, there will be plenty to do and to inspire your reading over the summer months - check here for more info!
Photo by Dollar Gill on Unsplash