World Sleep Day 2022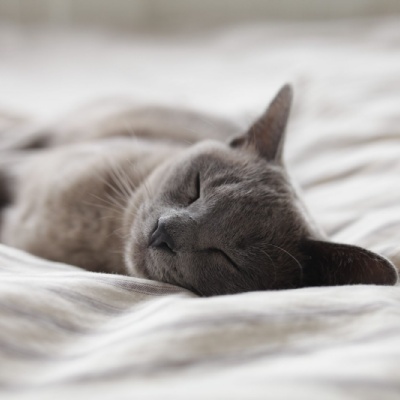 Friday 18th March 2022 was World Sleep Day. Discover more about how a good night's sleep can help our mental health and wellbeing.
What is World Sleep Day?
World Sleep Day is an annual event, intended to be a celebration of sleep and a call to action on important issues related to sleep, including medicine, education, social aspects, and driving. It is organised by the World Sleep Day Committee of World Sleep Society and aims to lessen the burden of sleep problems on society through better prevention and management of sleep disorders.
World Sleep Day is held the Friday before Spring Vernal Equinox of each year. Future dates will be: Friday, March 18, 2022 and Friday, March 17, 2023. For more details, please visit https://worldsleepday.org/
Why is sleep so important?
If we lack sleep, we can suffer from fatigue, a short temper, and a lack of focus. One night of sleeplessness can't harm us long-term, but if the sleepless nights continue it can cause serious mental effects such as brain fog and difficulty concentrating making decisions.
Prolonged lack of sleep can affect your overall health and make you prone to serious medical conditions, such as obesity, heart disease, high blood pressure (hypertension), and diabetes.
Getting a good night's sleep, however, can have many health benefits:
Sleep boosts immunity
Sleep can slim you
Sleep boosts mental wellbeing
Sleep may prevent Type 2 Diabetes
Sleep wards off heart disease
How to get to sleep
The NHS website offers advice on how to get to sleep (https://www.nhs.uk/live-well/sleep-and-tiredness/how-to-get-to-sleep/) especially the importance of establishing a bedtime routine.
Other tips include:
Sleeping at regular times
Winding down
Making your bedroom sleep-friendly
Keeping a sleep diary
Avoiding screens in the bedroom
You can find out more about children and sleep by reading these Healthy Sleep Tips for Children.
Where to go if you or your child need support
If you have any concerns about your child/ren's mental health, you can get more information and advice by visiting chums.uk.com, the Mental Health and Emotional Wellbeing Service for Children and Young People.
You can also contact your child's class teacher to raise any mental health and well-being concerns by emailing office@owps.org.uk, using the website contact form, or emailing your child's year group (all the year group emails are listed here).
If you are concerned about your own mental health and well-being, you can read more about how to access further advice and support by clicking here to visit Mind's website.
The NHS is encouraging people to come forward for support with mental health and well-being, with the GP cited as the first port of call.
Photo by Alexander Possingham on Unsplash