Five Ways to Wellbeing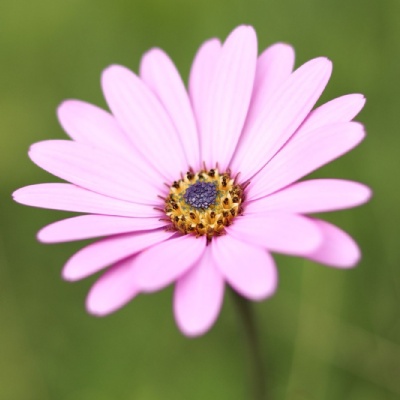 At Orton Wistow Primary School, we aim to use the Five Ways to Wellbeing to underpin everything we do.
What are the Five Ways to Wellbeing?
The Five Ways to Wellbeing are a set of evidence-based public mental health messages aimed at improving the mental health and wellbeing of the whole population.
They were developed by NEF as the result of a commission by Foresight, the UK government"s futures think-tank, as part of the Foresight Project on Mental Capital and Wellbeing.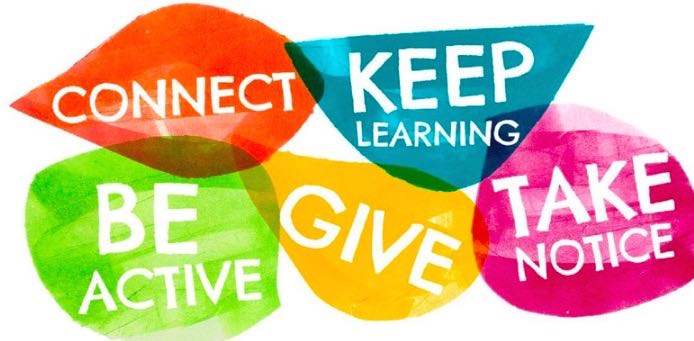 The NHS explains the Five Ways to Wellbeing:
1. Connect
Good relationships are important for your mental wellbeing. They can:
help you to build a sense of belonging and self-worth
give you an opportunity to share positive experiences
provide emotional support and allow you to support others
Although it's lockdown, there are still plenty of ways to connect. Write a letter or use technology to stay in touch.
2. Be active
Being active is not only great for your physical health and fitness. Evidence also shows it can also improve your mental wellbeing by:
helping you to set goals or challenges and achieve them
causing chemical changes in your brain which can help to positively change your mood
Find an activity you enjoy and give it a try. The NHS has suggestions for free activities.
3. Keep Learning
Research shows that learning new skills can also improve your mental wellbeing by:
boosting self-confidence and raising self-esteem
helping you to build a sense of purpose
helping you to connect with others
Even if you feel like you do not have enough time, or you may not need to learn new things, there are lots of different ways to bring learning into your life.
Why not try a new hobby or learn a new recipe?
4. Give
Research suggests that acts of giving and kindness can help improve your mental wellbeing by:
creating positive feelings and a sense of reward
giving you a feeling of purpose and self-worth
helping you connect with other people
It could be small acts of kindness towards other people or larger ones like volunteering in your local community.
This could mean giving your time, help, thanks, a smile or a compliment!
5. Take Notice
Paying more attention to the present moment can improve your mental wellbeing. This includes your thoughts and feelings, your body and the world around you.
Some people call this awareness "mindfulness". Mindfulness can help you enjoy life more and understand yourself better. It can positively change the way you feel about life and how you approach challenges.
Using your senses, take careful notice of what you are doing. Perhaps you could try some mindfulness activities.
Mind.org.uk also has some information about the Five Ways to Wellbeing.
How are we following the Five Ways of Wellbeing at OWPS?
Here are details of how OWPS has been following the Five Ways of Wellbeing during lockdown:
Connect
Be Active
Keep Learning
Give
Children, parents and carers, and staff at OWPS have given generously to support a range of charities and fundraising events including:
Take Notice
OWPS has organised the following workshops to support well-being:
The OWPS Wellbeing Working Party is currently looking at new wellbeing and mental health initiatives for next term. We will bring you details of these soon.
Where to go for support
If you are concerned about your own mental health and well-being, you can read more about how to access further advice and support by clicking here to visit Mind's website.
Mind states that despite the pandemic, the NHS is still encouraging people to come forward for support with mental health and well-being, with the GP cited as the first port of call.
If you have any concerns about your child/ren's mental health, you can get more information and advice by visiting chums.uk.com, the Mental Health and Emotional Wellbeing Service for Children and Young People.
You can also contact your child's class teacher to raise any mental health and well-being concerns by emailing office@owps.org.uk, using the website contact form or emailing your child's year group (all the year group emails are listed here).
Coming Up Next Week...
Next week, we will be exploring the BBC Children in Need Wellbeing Hub and what it offers parents and children during lockdown.