Supporting Children's Return to School After Lockdown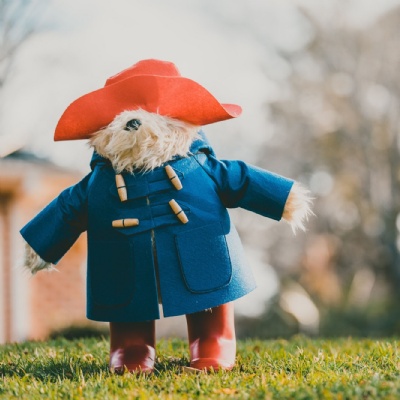 Tips and suggestions on how to prepare and support your child for school after lockdown.
Returning to School
Children all over the country will be returning to school on Monday 8th March 2021 after being in lockdown since January.
OWPS is preparing to welcome the children by accentuating the positive and focussing on children's wellbeing and mental health.
So how can parents and carers help their children to get ready to come back to school?
Tune-in
Child psychotherapist Rachel Melville-Thomas suggests:
'Tune in to how your children are feeling right now. The first thing might be just watching and listening and hearing what they're chatting about to their siblings or online to their friends. What's the mood?
childpsychotherapy.org.uk
Some children might say that they're fine about going back to school but may exhibit behaviours that suggest they are anxious about it. Rachel Melville-Thomas encourages parents to 'trust their gut instinct' and keep an eye on what their child is saying but also how they are behaving.
Start Talking
Being tuned-in to how your child is feeling can help start a conversation about going back to school.
Talk to your child about how they are feeling about going back to school and try not to make assumptions. Ask them if they are worried or feel scared about anything, but also if they are excited about or looking forward to something. No matter how your child feels, let them know that it is completely normal to feel a mixture of emotions and that everyone will be in the same boat. Have a look at more advice on starting a conversation with your child.
youngminds.org.uk
Accepting their Feelings
Rachel Melville-Thomas comments that it is also important to accept children's feelings, even if a child says that they don't want to back to school.
Instead, she suggests that parents acknowledge the feeling by saying something simple like 'I'm glad you told me that, tell me a bit more about how you feel.'
She emphasises staying with the difficult feeling rather than trying to 'fix' the difficulty straight away.
This is an approach that child psychotherapists are very much trained to use with children and young people in therapy. Once the difficult things have been explored, children can then be reminded of some of the things that they may have to look forward to or feel hopeful about.
childpsychotherapy.org.uk
Younger children may need help to communicate and to understand the idea of having mixed feelings. Playing schools, drawing with your child or using toys can help them to express and understand their feelings in other ways.
Look at the Positives
Whilst still accepting their child's feelings, parents and carers can set the tone for their children to feel positive and excited about returning to school. Help them to visualise what Monday morning will be like. Encourage them to think about the things they are looking forward to doing at school, for example, seeing friends, teachers, playing in the playground, hot dinners. What are the things they have missed about school that they will be able to do again next week?
It might be helpful to think less about your child having to catch-up when they go back to school and more about how to get them interested in learning again. OWPS has lots of activities and support prepared to help children re-engage with school.
As Mr Eardley explained in his letter to parents on Monday 1st March:
'We will welcome the children back with open arms next week. Although we can't give them a physical hug, they will know that we have missed them and that we are glad we are all back together. We won't fill their heads with talk of being behind, of catching up, of lost learning, and the perceived long-term impact of lockdown. They don't need that and neither do we. What we will do, is to remind them that the PRIDE Code is still alive and kicking and that we will be Polite, show Respect, be Independent, Do our best and, most importantly, that Everybody matters.'
Get ready
Mr Eardley's letter also contains lots of practical information about the return to school next week. It might be helpful to share some of those things with your child so that they can visualise what will happen next week.
Getting uniform and PE kits ready in advance, as well as preparing their school bag, will also help them to remember the school routines. You can let them know which hot dinners are available, when their PE days are, and perhaps even create a timetable for the week so that they know what will be happening.
Be available
Your child's feelings about school may go up and down over the coming weeks. Children may want to come and "debrief" but maybe not always when you expect!
You can create a space for talking in different ways, such as going on a walk together or baking together – there may be less pressure in these circumstances than when sitting face-to-face.
Sources and Links
Association of Child Psychotherapists
Where to go for support
As always OWPS is here to help if you feel your child needs extra support.
If you have any concerns about your child/ren's mental health, you can get more information and advice by visiting chums.uk.com, the Mental Health and Emotional Wellbeing Service for Children and Young People.
You can also contact your child's class teacher to raise any mental health and well-being concerns by emailing office@owps.org.uk, using the website contact form, or emailing your child's year group (all the year group emails are listed here).
If you are concerned about your own mental health and well-being, you can read more about how to access further advice and support by clicking here to visit Mind's website.
Mind states that despite the pandemic, the NHS is still encouraging people to come forward for support with mental health and well-being, with the GP cited as the first port of call.
Coming Up Next Week...
Next week, we will be looking at the resources and support the Association of Child Psychotherapists can offer families and children.