How to Help With...Building Connections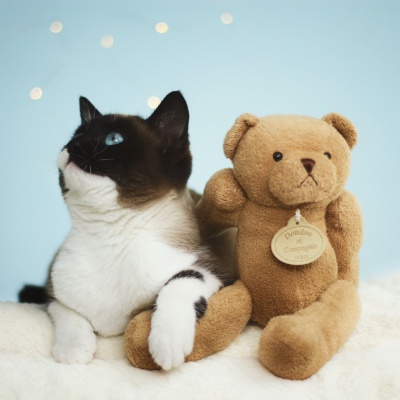 Find out how to help your child build connections with others.
What does it mean to be connected others?
The Covid-19 pandemic and lockdowns have emphasised the importance of being connected. If we do not feel connected to others, we might feel lonely. Loneliness can be experienced in a number of ways including feeling left out, finding it hard to make new friends, feeling different, and having no one to play with at the weekend or during holidays.
Now that the restrictions are starting to ease, some children may need support in helping to rebuild connections with others. Whilst seeing people virtually through social media or zoom, for example, can be a form of connection, nothing is quite the same as being connected face-to-face.
How can we build connections?
Building connections with others brings benefits both to us and to the people we connect with. The best way to build connections will be different for everyone. Here are some helpful ways in which children can build meaningful connections with others:
Thinking positively
Showing kindness to others
Getting active
Getting to know someone new at break time
Talking to people they trust about how they feel
Being in nature or spending time outdoors
Speaking to a parent or carer about starting a new club or activity
Doing things they enjoy, like listening to music
CBeebies offers advice about How to help your child make friends at primary school. It is aimed at children starting primary school but is equally valid in offering suggestions for children starting new classes or for those who struggle with making new friends. The top tips suggested include:
Encouraging empathy
Allowing them to learn how to resolve conflict constructively
Setting aside time to talk to your child each day
Helping them name their feelings
Notice and praising caring behaviour
Working out some 'opening lines' with your child that they can use as conversation starters
How OWPS supports children in building connections

The PSHE Curriculum at OWPS teaches children in Years 1-6 a variety of age-appropriate skills to help them build positive connections with others. For example, children in Year 6 are taught how to identify the special people in their networks and to recognise how their networks might have changed and developed. They also look at how to develop ways of beginning new friendships and how to maintain existing ones during times of change. In addition, the PSHE curriculum enables the children to recognise and value differences between people and how that can be a positive aspect of their friendships.
For more details on the PSHE curriculum for each year group, please click here.
Where to go for support
If you have any concerns about your child/ren's anxiety or overall mental health, you can get more information and advice by visiting chums.uk.com, the Mental Health and Emotional Wellbeing Service for Children and Young People.
You can also contact your child's class teacher to raise any mental health and well-being concerns by emailing office@owps.org.uk, using the website contact form, or emailing your child's year group (all the year group emails are listed here).
If you are concerned about your own mental health and well-being, you can read more about how to access further advice and support by clicking here to visit Mind's website.
Mind states that despite the pandemic, the NHS is still encouraging people to come forward for support with mental health and well-being, with the GP cited as the first port of call.
Source: Every Mind Matters and CBeebies
Photo by Philippine FITAMANT on Unsplash