Self-Care Summer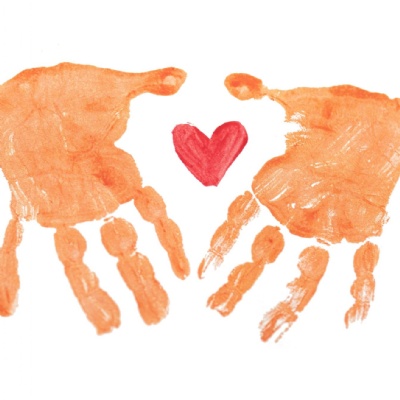 Discover how you and your child can practice self-care over the summer holidays...
What is Self-Care?
The World Health Organisation defines self-care as "the ability of individuals, families and communities to promote health, prevent disease, maintain health, and to cope with illness and disability with or without the support of a healthcare provider".
Self-care is broad concept which also encompasses hygiene (general and personal); nutrition (type and quality of food eaten); lifestyle (sporting activities, leisure, etc.); environmental factors (living conditions, social habits, etc.); socioeconomic factors (income level, cultural beliefs, etc.); and self-medication.
There are 8 main areas of self-care including emotional, spiritual, physical, financial, social, professional, psychological and environmental: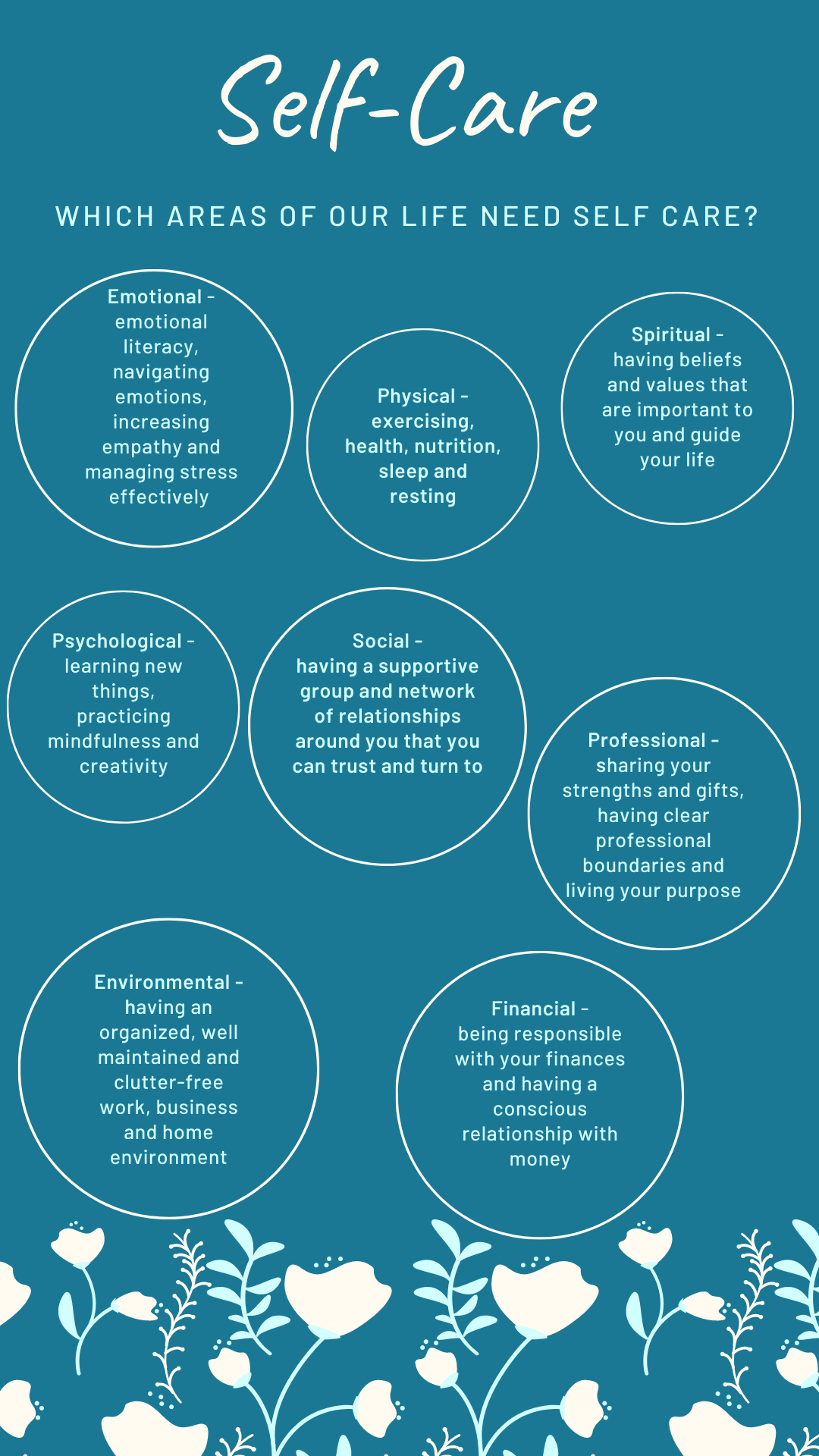 How can we help children with self-care?
To a large extent, helping our children with self-care starts with ensuring that as adults we are also practising self-care in the 8 core areas. If we are able to do that, our children will be able to see us role-modelling good self-care and, as a result, practice it themselves.
In addition, we can help children to undertake self-care over the summer holidays by encouraging them to:
Stick to a routine - even though things will inevitably be more relaxed during the holiday, children still value a routine. Getting up reasonably early, having a shower and getting dressed help children to feel refreshed and energised for the day.

Planning the days - whilst there is no need to be regimented in the holidays, it can help to plan ahead so that there is a focus for each day.

Enjoy feelgood activities - the summer holidays are a chance to take the time to enjoy activities that you and your child can do together, for example having a walk, reading or doing some gardening.

Stay connected - enable your child to stay in touch with friends and relatives over the holidays.
#SelfcareSummer Resources
The Anna Freud Centre is encouraging primary and secondary school students to have a #SelfcareSummer to safeguard their mental health and wellbeing.
The #SelfcareSummer Secondary and Primary packs help young people to create their own individual self-care plan for the summer holidays based on strategies which other young people have found helpful. They also sign-post young people and their families to additional support if they need it.
It's all part of the Anna Freud Centre's #SelfcareSummer campaign which highlights activities, support and advice every day throughout the summer. It includes Challenge Tuesdays where young people can share their artwork, photography, poems, crafts or activities which are helping them stay mentally healthy over the summer.
You can download the packs from the links at the end of this page.
Where else to go for support
If you have any concerns about your child/ren's mental health, you can get more information and advice by visiting chums.uk.com, the Mental Health and Emotional Wellbeing Service for Children and Young People.
You can also contact your child's class teacher to raise any mental health and well-being concerns by emailing office@owps.org.uk, using the website contact form, or emailing your child's year group (all the year group emails are listed here).
If you are concerned about your own mental health and well-being, you can read more about how to access further advice and support by clicking here to visit Mind's website.
Mind states that despite the pandemic, the NHS is still encouraging people to come forward for support with mental health and well-being, with the GP cited as the first port of call.