How to cope with Autumn Anxiety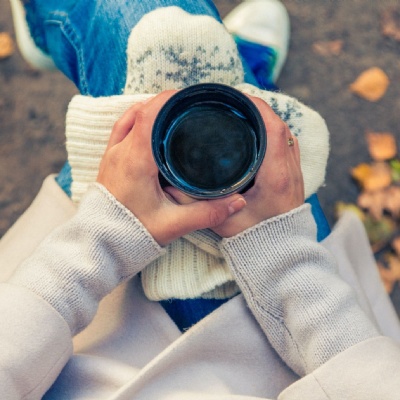 Some people can experience more anxiety in the autumn months. Here are some suggestions on how to cope.
What is Autumn Anxiety?
Whilst we've been lucky enough to experience some sunny days this autumn, dwindling light and busy routines around this time of year can sometimes trigger anxiety. This can be described as 'Autumn Anxiety'.
Dr Clare Morrison, medical advisor at Medexpress, explains on the Healthline website:
Autumn anxiety is the tendency for people to suffer from anxiety and low mood during the autumn months
Unlike other anxiety, there often isn't an obvious external trigger, and it tends to recur annually.
Signs of Autumn Anxiety can include:
low mood and depression
anxiety and excessive worry
irritability
lethargy, sleepiness, and fatigue
loss of interest in everyday activities
One of the causes of Autumn Anxiety is the drop in serotonin caused by reduced levels of sunlight as autumn progresses. Serotonin affects our moods, sleep patterns, and appetite. We also experience an increase in the hormone melatonin which can make us feel weary and depressed. The combination of the drop in serotonin and the increase in melatonin can create a perfect storm of anxiety.
This feeling is also known as SAD: Seasonal Affective Disorder. The NHS website explains:
The exact cause of SAD is not fully understood, but it's often linked to reduced exposure to sunlight during the shorter autumn and winter days.
The main theory is that a lack of sunlight might stop a part of the brain called the hypothalamus from working properly, which may affect the:
Autumn anxiety is also related events like the end of summer and the return to school or work. Whilst the return to our usual routines can be comforting, for some people the end of a fabulous summer and the onset of a busy start to the academic year can feel stressful.
What can help alleviate Autumn Anxiety and improve wellbeing?
The Counselling Foundation website advises:
Eat Well
Make the most of the autumn vegetables that contain vitamins and boost our immunity including: beetroot, broccoli, cabbage, kale, pumpkin, broths, roasted squash.
Exercise
Enjoying the sunshine whenever we can and taking physical exercise can help boost our mood. A brisk 15 or 20-minute walk each day can make all the difference to our wellbeing.
Nurture Yourself
If the weather is inclement or we're feeling tired, make time to relax, perhaps by watching a film or reading a book.
Make Plans
Don't let relationships suffer during the shorter cold days. It may be tempting to cancel catch-ups and nights out, but its exactly social support that can lift our mood and enhance our wellbeing.
Talking Therapy
Psychotherapy and counselling are a very effective way to combat seasonal affective disorder, particularly if the anxiety and depression becomes overwhelming or debilitating.
Where to go if you or your child needs support
If you have any concerns about your child/ren's mental health, you can get more information and advice by visiting chums.uk.com, the Mental Health and Emotional Wellbeing Service for Children and Young People.
You can also contact your child's class teacher to raise any mental health and well-being concerns by emailing office@owps.org.uk, using the website contact form, or emailing your child's year group (all the year group emails are listed here).
If you are concerned about your own mental health and well-being, you can read more about how to access further advice and support by clicking here to visit Mind's website.
Mind states that despite the pandemic, the NHS is still encouraging people to come forward for support with mental health and well-being, with the GP cited as the first port of call.
Photo by Maria Shanina on Unsplash