Mindful Minis Workshops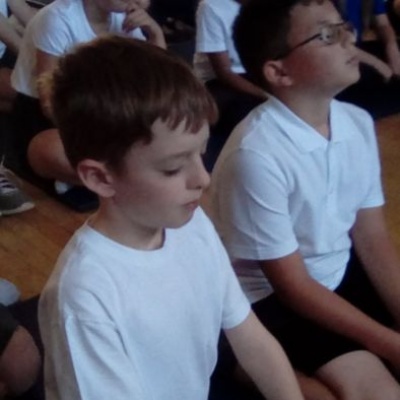 Supporting Mental Health and Well-being with Mindfulness Workshops - by Mrs Atwood, PSHE Lead
On Thursday 17th September 2020, children in Years 1-6 enjoyed a mindfulness session to support their mental health and well-being.
During the session, each year group practised breathing techniques and learnt a range of yoga poses. Bea in Year 5 said: "I really liked it because it was really calm". Sheema in Year 5 commented that, "Mindfulness is something that calms you down".
Mindfulness helps children to improve their concentration, develop patience, understand and make sense of their emotions and become more efficient learners. We were delighted to see the children listening to the tutor's instructions and making the most of their mindfulness session.
If you'd like to find out more, you can visit www.mindful-minis.com.