World Book Day 2nd March 2023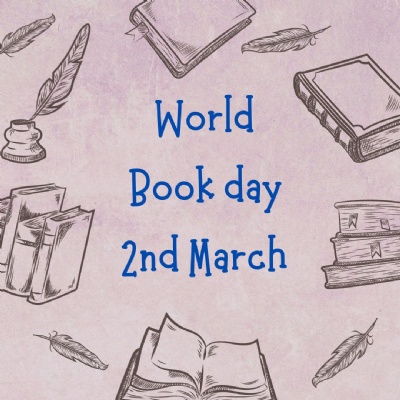 By Mrs Campling, Librarian
Throughout the week of World Book Day there will be a whole host of bookish activities taking place in school, culminating of course in World Book Day itself on Thursday 2nd March.
We would love to see as many children in costume as possible, ready to take part in a day full of activities.
We would also like to suggest that children create a 'shoebox scene' from a book (jar of items representing their favourite book) that they can make at home and bring in and share with their class. Perhaps you could show each of the three little pigs' houses, recreate Hogwarts School or make an underwater scene from The Snail and the Whale – the choice is yours! Classes will be voting on their top two, which will be sent down to the library and displayed, with an overall winner and runner-up announced from FS/KS1, LKS2 and UKS2.
Here are some photos of some finished shoeboxes to help inspire you and your child with your creation: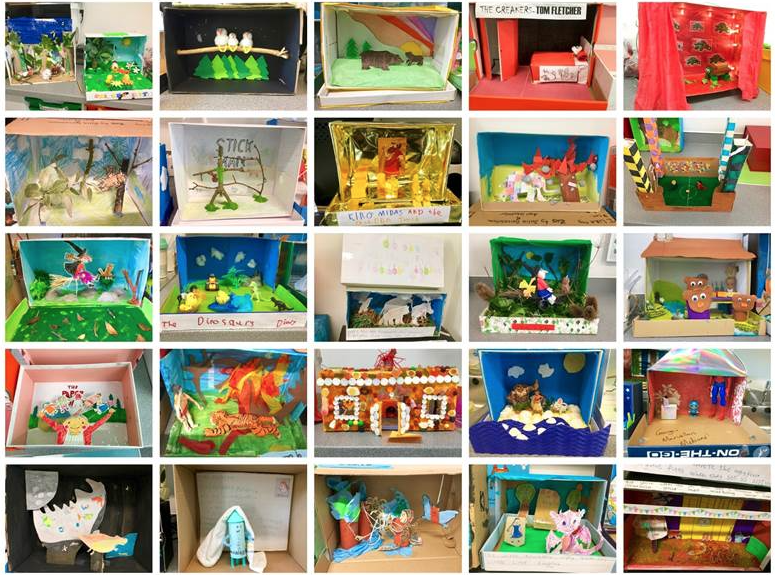 It is up to you and your children whether they dress up, create something, do both, or neither - but it would be fantastic to have as many children involved as possible in one way or another.
Please note, if your child is not dressing up they will need to be in uniform.