Year 3 2 Can Learn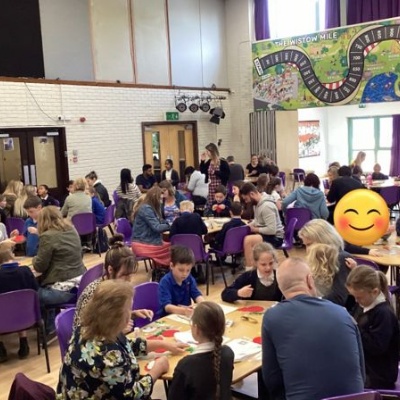 Find out what took place at the Year 3's 2 Can Learn last week.....
On Thursday 4th May, it was excellent to see so many Year 3 adults in to learn alongside their children for our 2 Can Learn session. Within this session, we took on our DT sewing project.
Year 3's topic this term is The Tudors. The children have shown an enthusiasm within this topic already and are able to share so much they have learnt. Within our 2 Can Learn, the task was to stitch together a Tudor Rose pincushion. In previous lessons, the children learnt all about the history of the Tudor Rose and how it was developed from the two houses of York and Lancaster, they had a go at drawing a Tudor Rose using a step-by-step guide and learnt what pincushions are.
This session was extremely successful as many final products look spectacular. It was lovely to see so many children proud of their work. We just wanted to say a big thank you to all who came to our 2 Can Learn and hope you enjoyed sewing with your children!