Year 1 - History Off The Page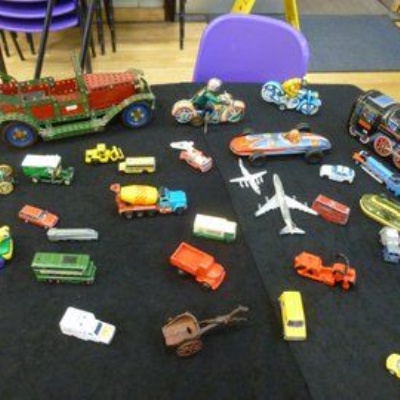 On Wednesday 11th November, the Elephants and Iguanas had a really enjoyable topic day. We were visited by Carl (the Master Toy Maker) from History Off The Page, who brought along an amazing selection of old toys that the children were able to explore, handle, discuss and play with.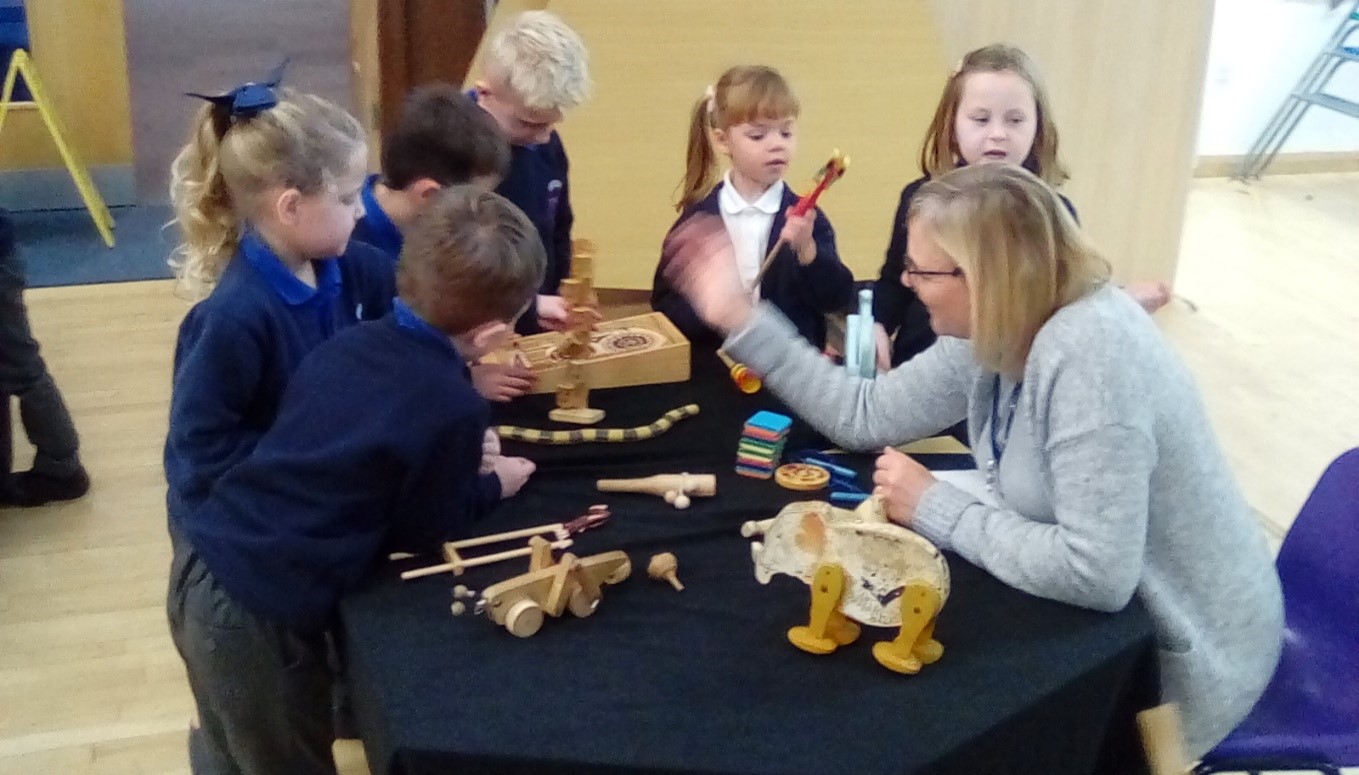 We then became archaeologists, using brushes to carefully sweep away the soil to discover broken toys hidden under the surface. It was fascinating trying to work out what we had found.
After lunch, we became toymakers and created beautiful Victorian-inspired toys including spinning tops, hook a fish, peg dollies, thaumatropes and cork boats. Mrs Ironside and I were so impressed by how well the children utilised the Learning Toolkit skills to make their toys.
We had a brilliant day!