Bike Rack Fundraising Event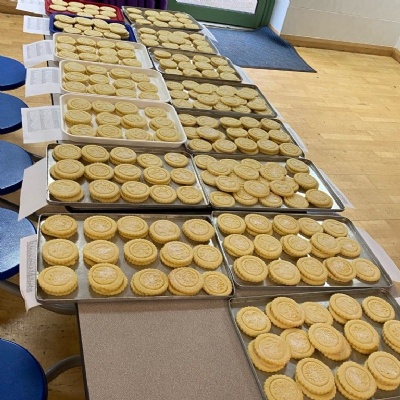 On Friday 11th December, our Bike Rack Fundraising Event took place.
The kitchen team prepared Special Christmas biscuits decorated with festive patterns. BGL staff member and parent at OWPS, Mrs Dobb, came in to help decorate, batch and deliver the biscuits to the children and staff who had ordered one.
As a result of Mrs Dobb's involvement, BGL will DOUBLE match the funds that we have raised.
Thank you to all the parents and carers who supported us by ordering a biscuit for their child/children. You have helped us to raise £1161, which means BGL will generously donate another £2000, taking our total to £3161.
This is a fantastic achievement! We are so grateful to everyone who donated money towards a biscuit, to BGL for their support, and to Mrs Dobb for her involvement and help.
We will be able to put the money towards covered bike racks and start saving for this project and then investigate what other Eco grants are out there that we can tap into.
Mrs Dobb commented: 'It's been amazing to get everyone involved. I'm really pleased it's going towards the covered bike racks. They will be a great addition to the school.'
Thank you again to everyone who supported us!