Fitness Challenge - Week 3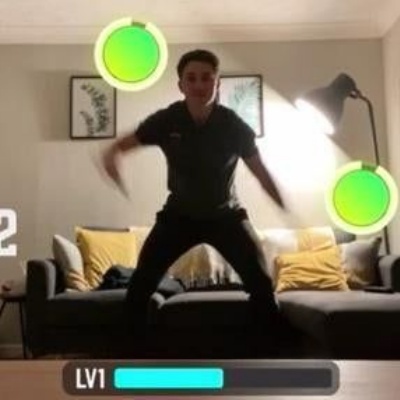 The results of Last Week's Fitness Challenge
Well done to Eden who took part in the Home Court Split Step Reaction challenge. She achieved 179 points.
Congratulations also to Elissa for getting 163 points. Thank-you so much for taking part.
We hope that everyone who joined in had lots of fun!
If you would like a reminder of how to download the Home Court app and take part, please click here.
If you don't have access to the Home Court App, no problem! Mr Cowles has compiled some challenges that don't require access to a device. See here for details.
This Week's Fitness Challenge #OWPSFITNESSCHALLENGE
Mr Cowles has recorded a new video giving details of this week's fitness challenge. The challenge is called the 'Ordered reaction' which can be found under 'Agility' in the Home Court App.
Don't forget, if you haven't got access to the Home Court App, you can still join in!
Mr Cowles has compiled some February Keep Active Challenges, one for every day of the month. Today's challenge is to do some Step Ups! Why not have a go at the daily challenges or simply choose one to try this week?
Share Your Progress
No matter which Fitness Challenge you do, keep sending us your results so that we can celebrate your achievements!
Tweet your results #OWPSFITNESSCHALLENGE. You can also email us at digital@owps.org.uk. Please remember to state that you give your consent for photos to be published on the website and in the newsletter if you choose to send us a photograph.