Operation Frog Rescue at OWPS!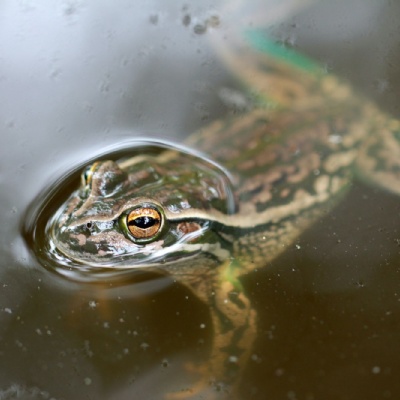 A family of frogs was discovered on Thursday 11th March in a puddle on the school field.
Frogs and Frogspawn on the Field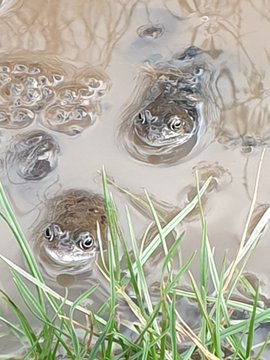 The rainy weather left a large puddle on the school field near the Key Stage Two playground. It is close to the site of an old pond (now filled in) that used to be on the school grounds.
At the last count, staff and children spied fourteen frogs and a gelatinous mass of frogs' eggs.
It was an opportunity for some of the children to see the wildlife up close.
The Life Cycle of a Frog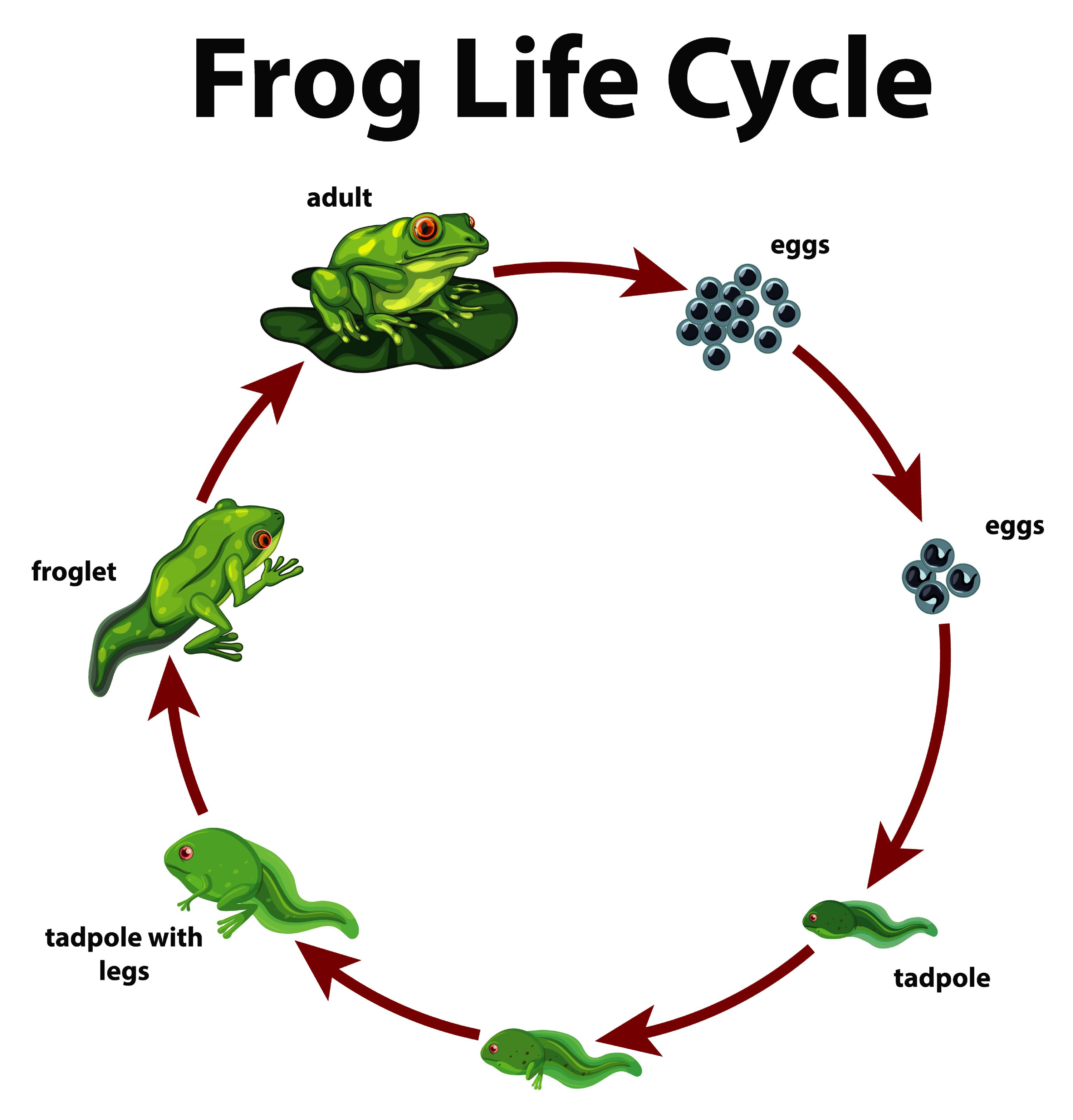 Frogs are amphibious, which means they can live on land and in water.
In the early stages of their lifecycle, however, when the frogs are tadpoles, they can only breathe through gills and need to live in water.
You can discover more about the common frog (orRana temporaria) by clicking here.
Concerns for the OWPS Frogs' Welfare
The frogs had spawned in a puddle that had been temporarily formed by the recent rainfall. Staff members were concerned that once the puddle drained away or dried up, the frogspawn would perish.
As we say at OWPS: 'Everybody Matters'. The frogs were no exception!
The office staff rallied around to research how to safely move the frogs. Information from the website www.froglife.org (a national wildlife charity committed to the conservation of amphibians and reptiles and the habitats they depend on) was very useful and informative.
A New Home for the Frogs
Woodston Primary School, one of our partner schools in the OWN Trust, has a pond on their school grounds. They had been on standby to take the frogs if necessary.
Instead, our very own Mrs Nalton, who works in the school office, kindly offered to re-home the frogs in her pond. She and her husband came to collect the frogs after school ended yesterday. They safely transferred the frogs from the muddy puddle...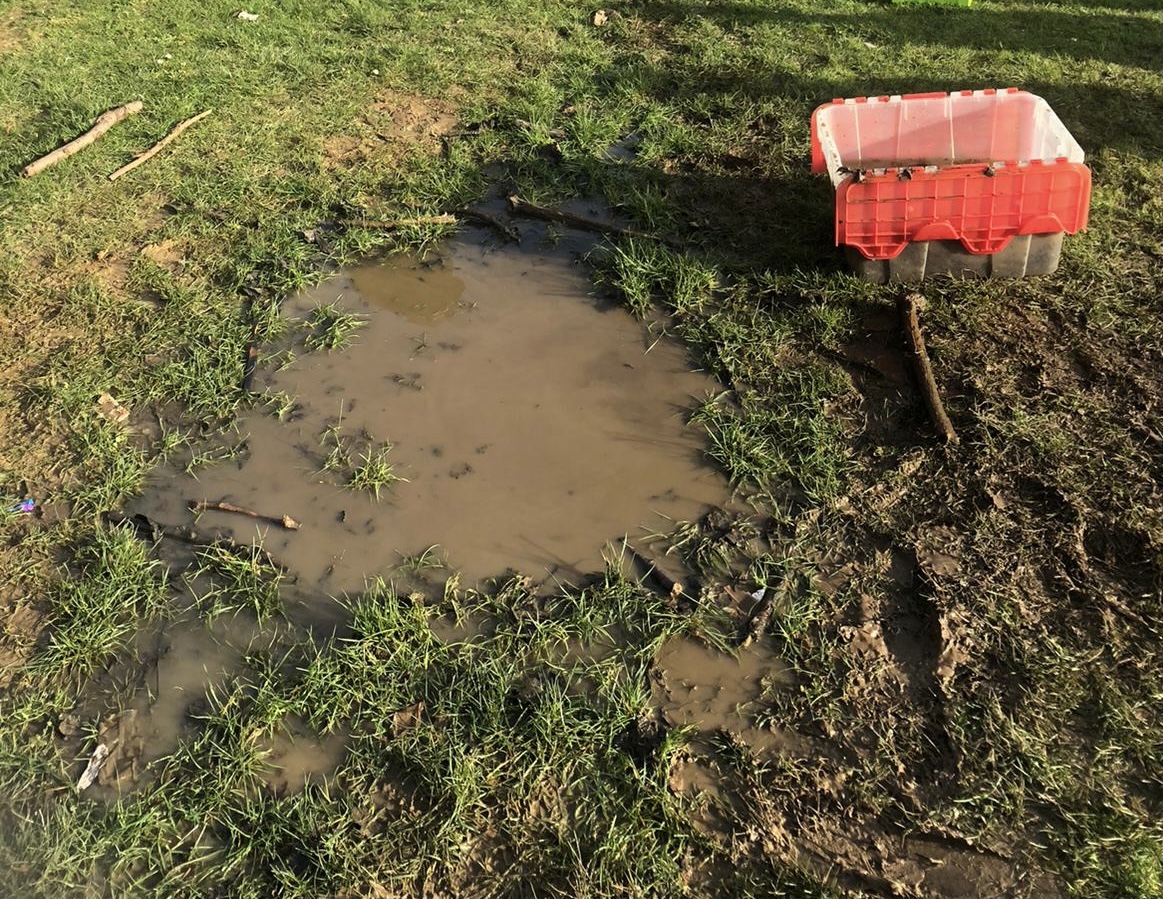 ...to the pond at Mrs Nalton's home: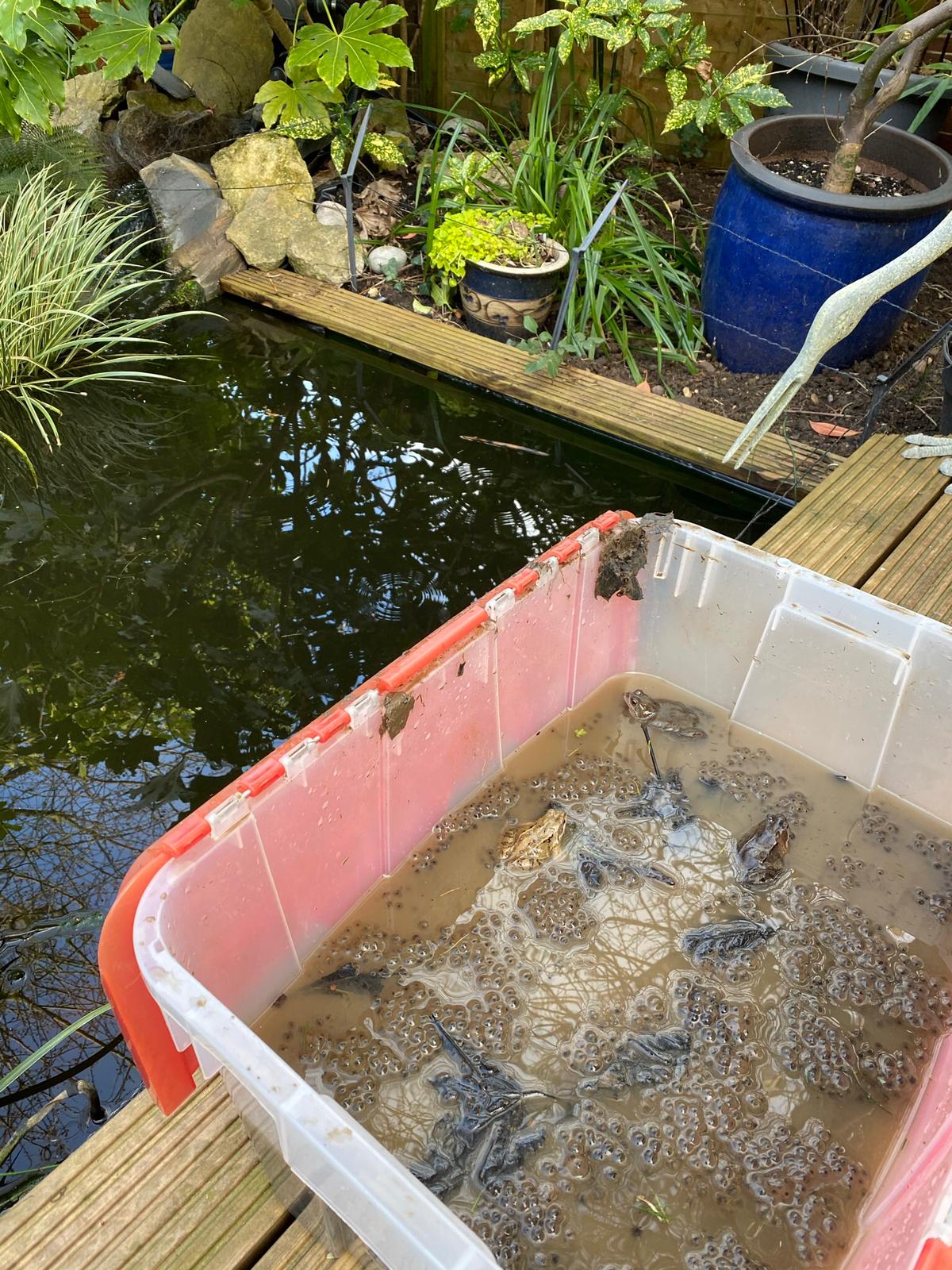 We are all relieved that the story had a happy ending and hope that the frogs enjoy their new home! We will keep an eye on the puddle to check if any more frogs arrive.
If you want to find out more about creating a habitat for frogs and other wildlife, froglife.org has details of the Just Add Water national campaign.
Thumbnail Photo by Sandy Millar on Unsplash