World Poetry Day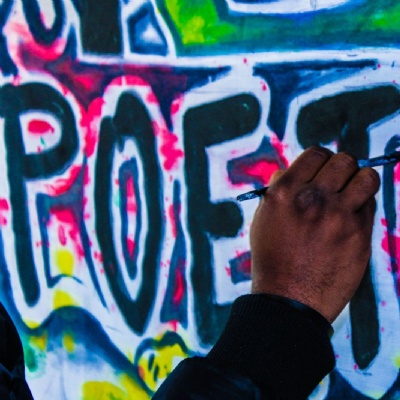 World Poetry Day is on 21st March 2021 and we invite children, staff and parents to share their favourite poems.
What is National Poetry Day?
Held every year on 21 March, World Poetry Day celebrates one of humanity's most treasured forms of cultural and linguistic expression and identity: Poetry.
UNESCO first adopted 21 March as World Poetry Day during its 30th General Conference in Paris in 1999, with the aim of supporting linguistic diversity through poetic expression and increasing the opportunity for endangered languages to be heard.
World Poetry Day is an occasion to honour poets, revive oral traditions of poetry recitals, promote the reading, writing and teaching of poetry, foster the convergence between poetry and other arts such as theatre, dance, music and painting, and raise the visibility of poetry in the media. As poetry continues to bring people together across continents, all are invited to join in.
You can find out more by clicking here to visit the World Poetry Day page on the UN website.
Selection of Poems Chosen by OWPS Staff
In celebration of World Poetry Day, staff from Orton Wistow Primary School are sharing their favourite poems and explaining why they like them. This week, Mrs Porter, Mrs Francis and Mrs Schneider tell us about their favourite poems.
Mrs Porter's Favourite Poem
This 'nonsense poem' is a favourite of mine and was introduced to me by my Mum and Dad when I was very young. I enjoy rhyming poems and like cats, so this is a perfect poem for me! There are some unusual words that I enjoyed learning the meaning of and then sharing with my children. I remember explaining to them what a 'runcible spoon' is, which they told me "you get in KFC" and can now be likened to a 'spork' - just like Forky in Toy Story 4!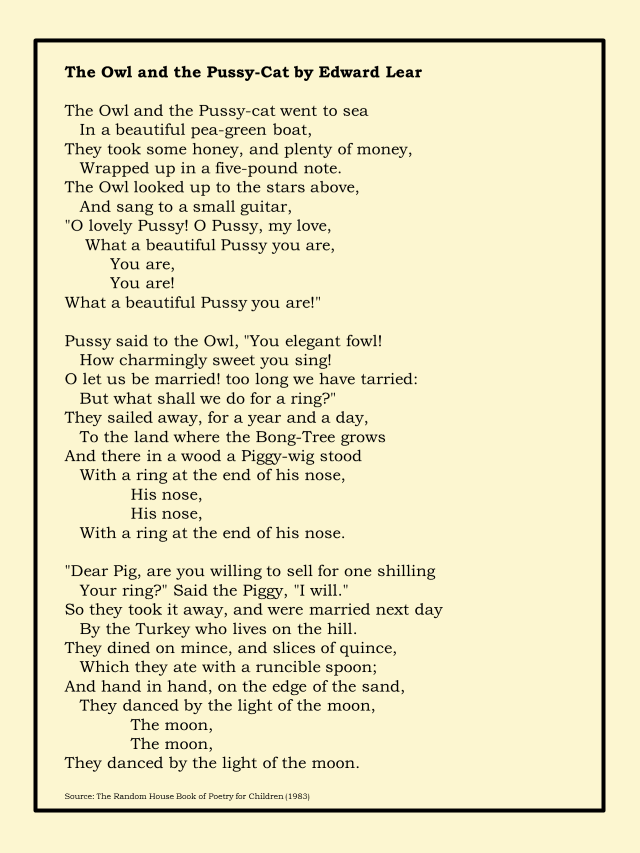 Mrs Francis's Favourite Poem
This is my favourite poem, I studied it when I was doing my A levels and I have always loved it. It's about the English language and words that don't fit with the 'rules' we have. I've always found the English language interesting, and this sums up why!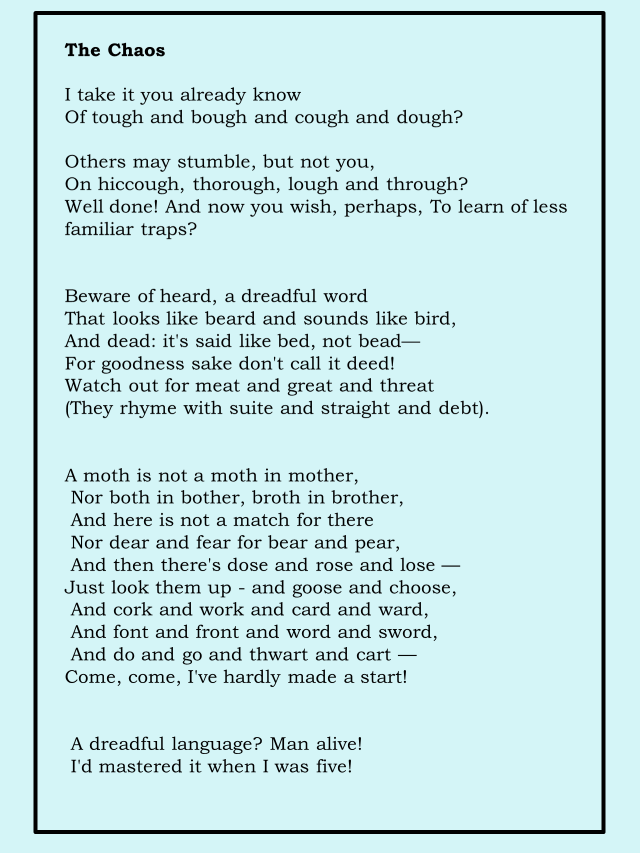 Quoted by Vivian Cook and Melvin Bragg 2004, by Richard Krogh, in D Bolinger & D A Sears, Aspects of Language, 1981, and in Spelling Progress Bulletin March 1961, Attributed to T S Watt, 1954. Brush up on your English with Hints on Pronunciation for visiting Foreigners, from the Manchester Guardian
Mrs Schneider's Favourite Poem
This poem, The Road Not Taken, is by Robert Frost, an American Poet. He often writes about nature and the countryside around where he lived in Massachusetts. This poem is about having to choose between two paths in a wood. I love walking in the countryside and have often had this dilemma about which path to take when both look equally enticing. The poem is also a metaphor for the choices we make in life.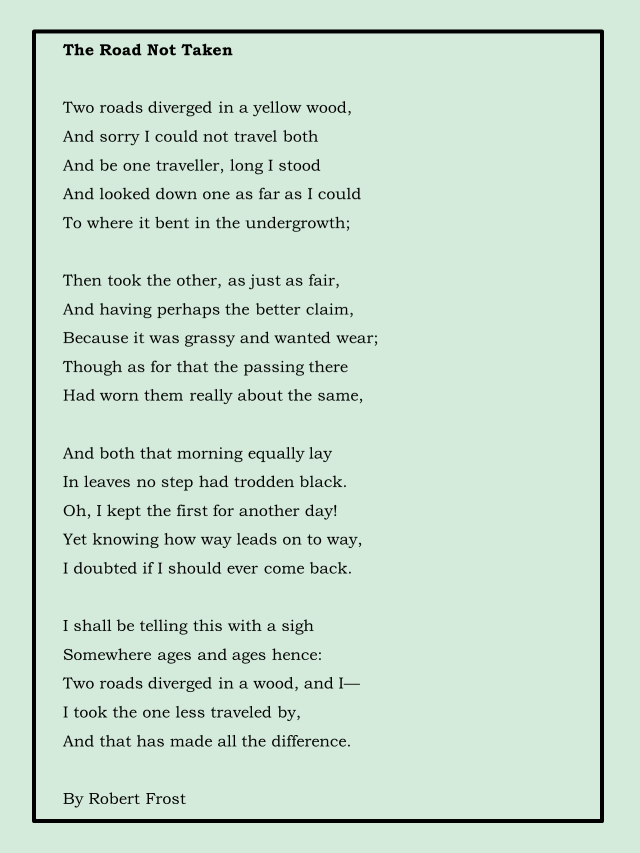 Share Your Favourite Poems
We would like to invite you and/or your child to share your favourite poems with us. Simply email the poem and the name of the poet to digital@owps.org.uk together with a few lines about why it is your favourite poem.
Photo by Trust "Tru" Katsande on Unsplash