The Big Ask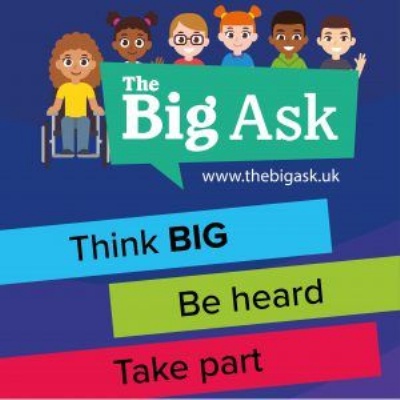 Rachel de Souza, the Children's Commissioner for England is launching the largest ever survey of children and young people in England and OWPS encourages you to take part!
The new Children's Commissioner for England, Dame Rachel de Souza, has launched The Big Ask. It aims to find out children's concerns and aspirations about the future, so that we can put children at the heart of our country's recovery from the Covid-19 outbreak.
I would strongly encourage you to engage with this and ask pupils to give their views and parents and carers to comment on the future for their children and young people. There is a helpful range of teaching resources.
Mr Eardley, OWPS Head Teacher
About The Big Ask
The Big Ask is a survey for children and young people aged 4–17 in England. The survey is split into different age groups, so your child can fill in a version appropriate for their age. There are also easy-read 'accessible' versions as well as a version for care leavers.
Why your child should take part
This is your child's chance to have a say on the things that matter to them. They can explain what their life is like, what they want in the future, and anything they think is holding them back.
The survey will be used to tell the people who run the country or local area what your child thinks needs to change to make their lives better.
Your child's privacy
The survey doesn't ask for your child's name, phone number or email, and your child's answers will be kept safe and private – it won't be shared with anyone else. If your child doesn't want to answer any of the questions they don't have to.
For more details and to access the surveys, please click here.