The Big Pedal - The Results!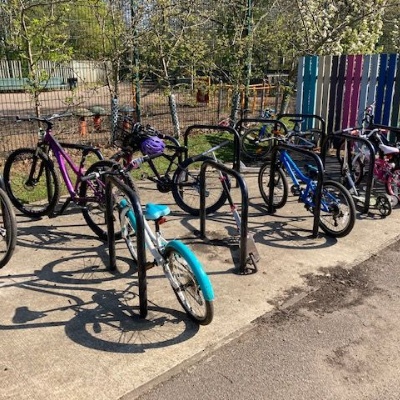 Fantastic Support from OWPS Parents, Carers and Children
Thank you so much for your support in encouraging your children to travel to school sustainably as part of The Big Pedal competition.
It was amazing to see so many bikes and scooters coming into school. 'Supporter' journey numbers were up this year too, so thank you for taking the effort to bring your bikes along.
We all know the benefits of active travel for ourselves and the environment. It has been great to hear families who are now adopting a different way to travel to school. We understand that this isn't always possible for every family, but we hope this will inspire some of you to continue in some way. Perhaps you could choose one day a week when you leave the car behind and this could be your 'new travel normal.'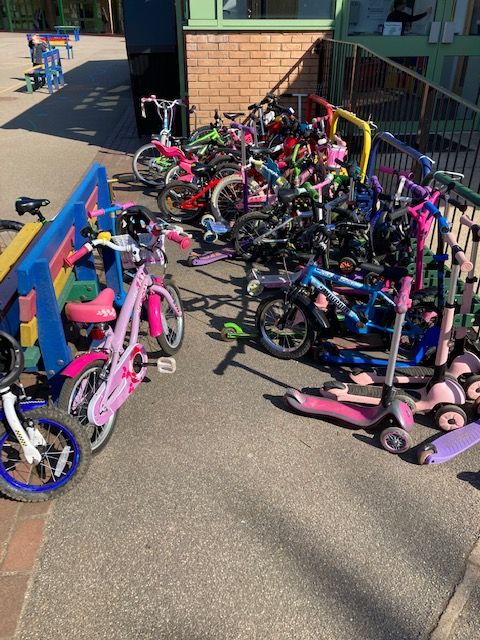 OWPS has the greatest percentage of cyclists!
We have been well-supported by Sustrans East, who kindly carried out repairs on bikes and showed parents ways to help their children to learn to ride without stabilisers. Due to Covid, unfortunately, budgets have been cut, and although we still have some support from Sustrans, we will not be able to have our usual 'prize' of a cycling show this year.
I am pleased to announce that we came 22nd in the East of England Large Primary School 5-day challenge, which is 2nd in Peterborough with the winning school being in 18th place. Our average daily score was 74%, 67% supporters.
Although other schools had higher scores combined, we achieved the greatest percentage of cyclists with our top day showing 26%, the closest to us was 18%. So a BIG WELL DONE US!
Sustrans asked us to 'pass on our heartfelt congratulations to everyone at the school for their amazing efforts.'
We have awarded children with stickers, badges, and Golden Lock prizes and will also be celebrating those children who cycle regularly to school with a small prize for their consistent efforts to cycle to school.
Class Results
Here are the individual class totals of journeys made by bike, scooter, walking and by supporters:
| | |
| --- | --- |
| Class | Total No. of Journeys |
| Magpies | 327 |
| Penguins | 293 |
| Elephants | 392 |
| Iguanas | 405 |
| Giraffes | 346 |
| Squirrels | 380 |
| Macaws | 470 |
| Nightingales | 405 |
| Flamingoes | 406 |
| Cobras | 505 |
| Jaguars | 424 |
| Wombats | 396 |
| Sharks | 294 |
| Toucans | 325 |
Congratulations to the Cobras who were the class with the highest number of journeys in total!
Photo by Eduard Delputte on Unsplash