Transition Day Arrangements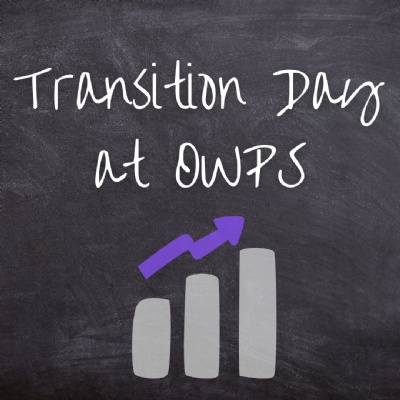 On Wednesday 7th July, it is Transition Day at OWPS when children from Foundation Stage to Year 5 find out their new classes for next year. There will also be zoom Transition Evenings for parents to attend.
Transition Day – Wednesday 7th July

This year, all children from Foundation Stage, up to Year Five, will spend this day with their new class and teacher. All children will arrive at school as per normal and head to their current classes. At 9.00am we will hold some special assemblies outside and Mr Eardley or I will tell the children which class they will be in next year. The children will then go with their new teacher and they will be in their new classroom for the day. At 2.45pm they will all head back to their current classes and will finish the day as normal.
On Wednesday 7th July, parents will need to drop their child/ren off at and collect them from their CURRENT classrooms under the current staggered arrangements.
This is a great chance for the children to get to know their new teacher (and other adults they will work with) and become familiar with their new classroom.
Sadly, due to Covid, Year Six will not get a transition day at their new schools. They will spend the day in the hall, train station and outside with members of teaching staff who will not have a class responsibility in September.
Transition Evenings – Wednesday 7th July
This year's transition evening events (for parents of children going into years 1-6) will also take place on Wednesday 7th July.
The two teachers in each year group are putting together presentations with key information for you all about the experiences and changes that come with that particular stage in primary school at Orton Wistow.
Each session will be presented twice and one of the sessions will be recorded and made available on the school website. These will be virtual sessions using Zoom. The recent new FS parents transition evening, attended by around 55 families, used the same format and it worked very well.
The first session will be at 5.30pm. The presentation will be about thirty minutes long and there will be a chance to ask questions using the chat facility on Zoom. The second session will begin at 6.15pm.
The meeting details for both sessions for each year group were sent out to parents by email on Monday. Please join five minutes before it is due to begin and keep your microphone and camera turned off.
We look forward to parents and carers joining us on Wednesday 7th July.
Please contact office@owps.org.uk if you need any further information.