Introducing the OWPS Parent Portal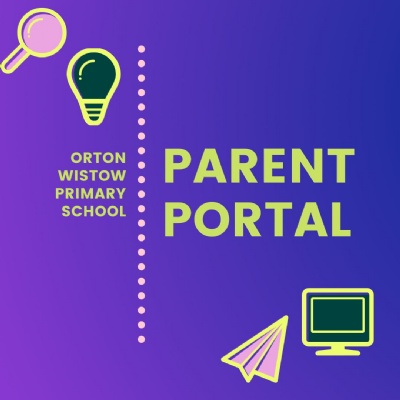 At Orton Wistow Primary School, we are always striving to find new ways to strengthen the links between school and parents. As a result, we are delighted to introduce you to a new digital initiative, the Parent Portal...
What is the Parent Portal?
The Parent Portal is a one-stop digital hub created by our website providers, E4 Education, where parents can access relevant information about their child/ren.
A simple login will bring parents to a dashboard that contains the following information:
your child's attendance
emails from the school that are relevant to your child
copies of all newsletters
school news articles
school calendar
link to ParentMail
We are also hoping to be able to upload the student reports directly to the Parent Portal this year.
What are the benefits of the Parent Portal?
We think that the Parent Portal offers a range of benefits that will make it easier for parents to see all the relevant information about school in one location. Some advantages of the Parent Portal include:
When we send out an email to parents, the Parent Portal automatically generates a copy in your Parent Portal account. Instead of having to search through emails in your inbox, you will have all the school's emails in one place.

If you'd like to check your child's attendance statistics, you can do so on the Parent Portal in one glance.

A copy of all the school e-newsletters that are published on the website are also stored on the Parent Portal, making it easy to find and read useful information.

The school news feed that contains articles about the latest news from OWPS is also published on the Parent Portal.

If you want to check the details of upcoming events, you can open up the Parent Portal and gain access to the school calendar from there.

There will also be quick links to useful items such as ParentMail, the school's contact details and a form for you to update your address or contact details.
What happens next?
In order to set up your Parent Portal account, all we need is your current email address. We should have all of those on our ScholarPack system, but if your email address has changed or if you have not submitted it to us, you can let us know on the form below.
Here are the steps towards launching the OWPS Parent Portal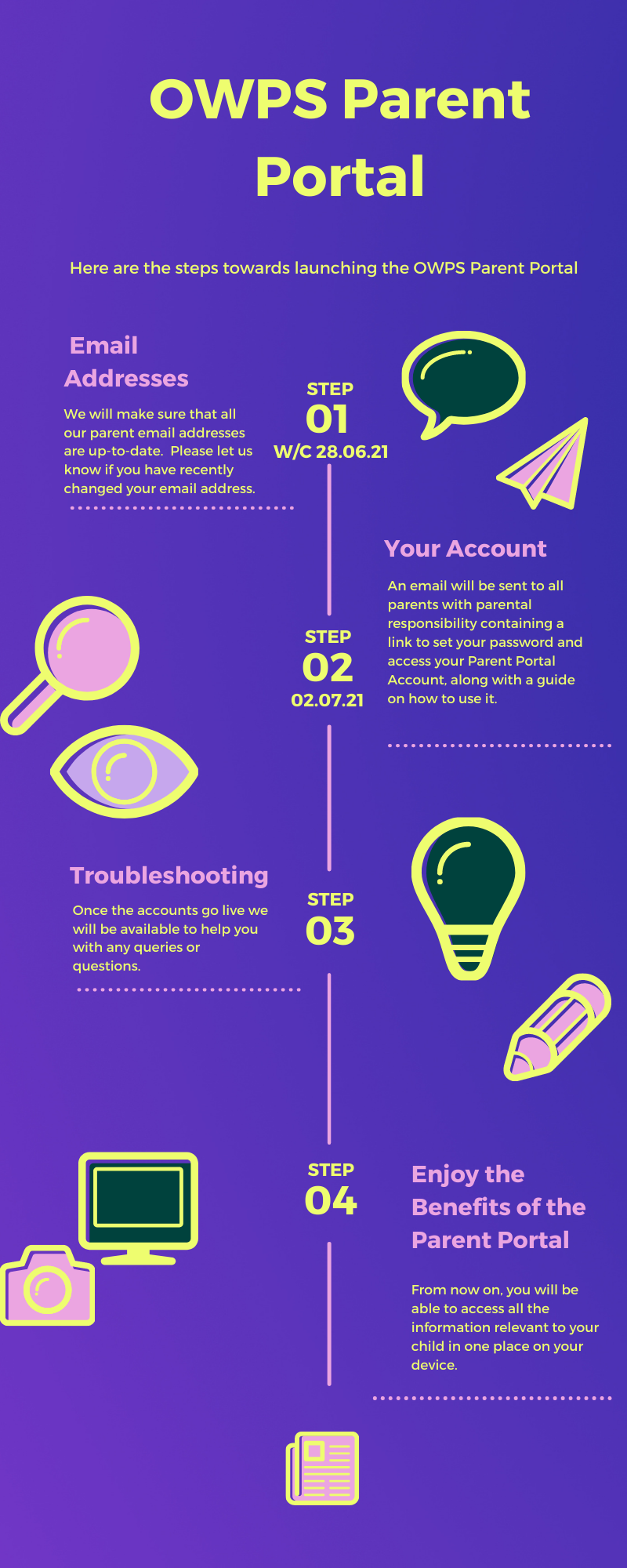 Update your email address