Year 6 Football Tournament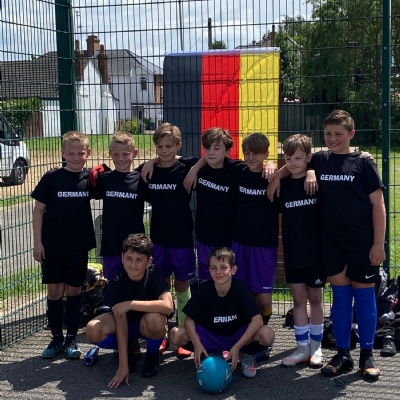 On the 29th of June, a Year 6 football team travelled to the Grange in Netherton to take part in the YDP European football tournament. We were assigned a team in advance and were given Germany. With half the teams having to pull out due to Covid it meant the structure of the tournament had to change.
We played three group games, winning all three, scoring 7 and not conceding a single goal. An amazing achievement and the boys should be proud of this. We finished top of our group, which meant we were then put into the 'Championship' group with the other group winner.
At this point, fatigue was starting to kick in and it became apparent on the pitch. We drew our first two games, conceding goals in the last minutes of both games and lost our final game. This meant we went through to a 3/4 place finisher. We ultimately lost this game.
For many of these children, it was their last chance to represent the school in what has been a chaotic year. They should be proud of how they conducted themselves and know that they did the school proud! A great day out!