PRIDE Award 2021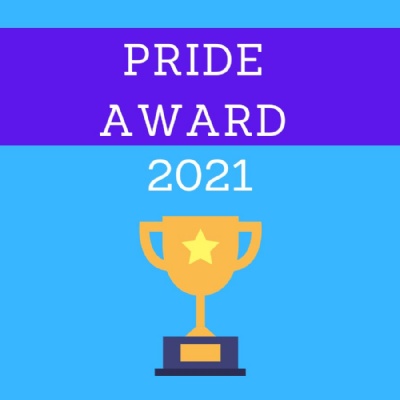 By Mr Eardley, Head Teacher
The PRIDE Awards
When I joined the school, we had a very experienced Chair of Governors called Sally Highfield.
Sally had seen the school through thick and thin and stayed on board to help us with the first major building project we had. Eventually, she moved away, and together we created the PRIDE Award in her honour. The award is the highest award we have as a school. Each year, both Year 6 teachers nominate two children from their class who they think have embodied the PRIDE Code (Polite, Respect, Independent, Do Your Best, Everybody Matters). This gives us four nominees and then all staff are given the chance to vote for who they think should be the winner.
This year's award goes to…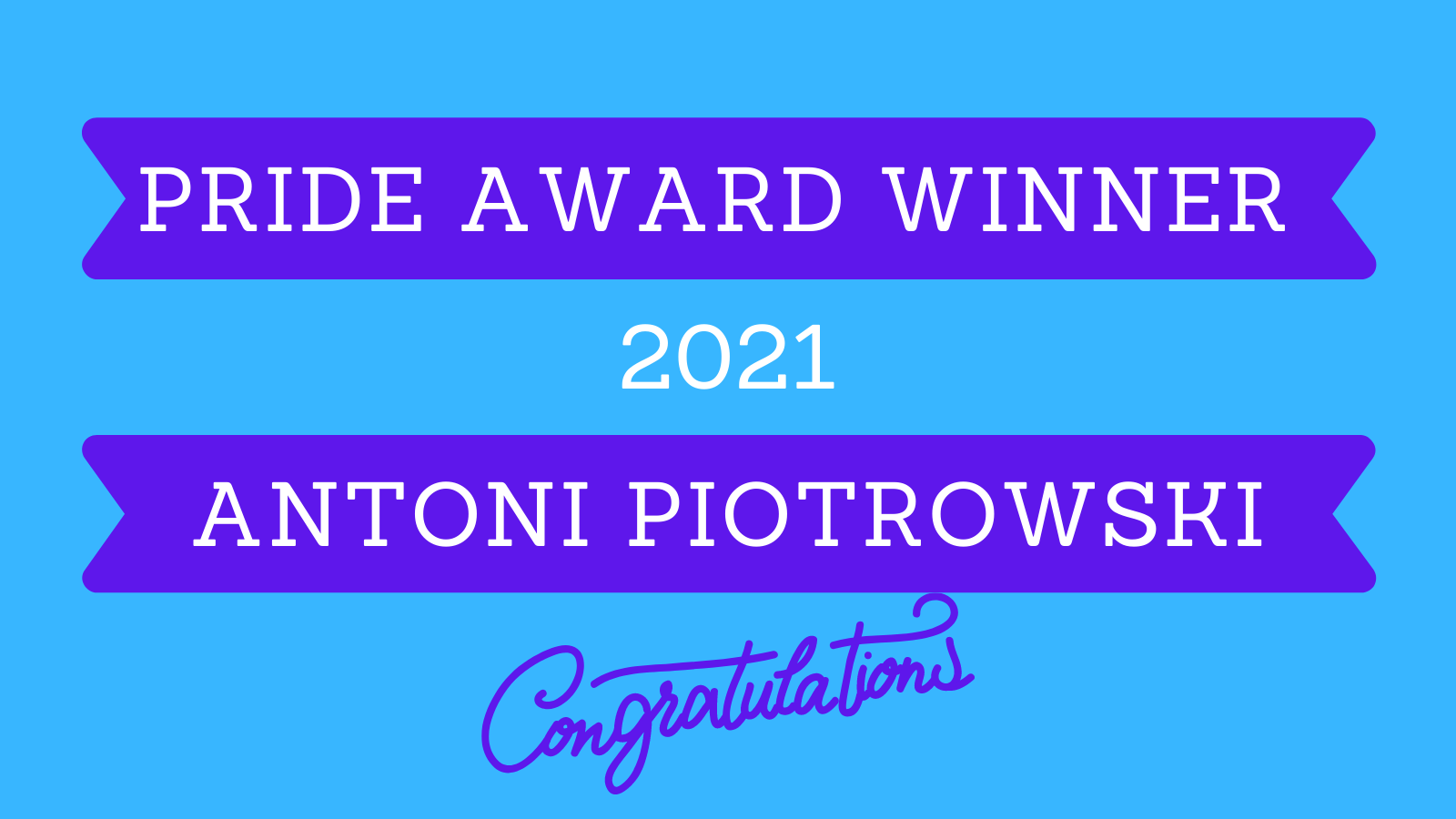 Many, many congratulations Antoni!
Here is his nomination:
Having taught Antoni for a second time now, I can honestly say that he epitomises our school ethos and PRIDE code. Antoni brightens up any school day and has impeccable manners. He always has a smile on his face and all staff members enjoy his company. During break time and lunchtime, he plays with his friends harmoniously and happily. He always acts as a 'peacemaker', often alleviating any behaviours that have a potential to become challenging. Antoni is one of the most generous, outgoing and pleasant children I have ever taught, and will always check to see if adults and his peers are happy. At lesson time, he listens intently and will produce work he is proud of, never letting learning faze him, even though he sometimes finds it tricky. He has a great sense of humour and is a popular member of our class for this reason. When we tidy up, Antoni always finds the 'mystery items' on the floor and is our current highest dojo scorer because of this.
On entering the classroom in the morning, leaving at break time and at the end of the day, he always wishes me a lovely break, evening or weekend and it is for this reason that he has been nominated as a potential PRIDE winner. Antoni always sits upon the 'Golden Step' of our behaviour chart as he does the right thing, not because he wants to impress adults, but because he knows it is the right thing to do, showing integrity. He is a fantastic big brother to twins and always tells us how much he loves them, which is such a beautiful quality to exhibit. Overall, Antoni is a kind, considerate, positive, happy young man who radiates this through his smile and demeanour and thoroughly deserves to be our 2021 PRIDE winner
As you can see, Antoni is a very worthy winner.
Congratulations also go to the three other nominees:
Storm Gallagher
Storm has been a shining light this year in the Shark class, which is why she has been nominated for this PRIDE award. I can always rely on Storm to add some mature comments during any discussion and does so with a smile. On arrival in the classroom, Storm will always say 'good morning' to me and wishes me a lovely lunchtime and evening, something that shows an innate politeness and consideration. She is a kind young person who always checks to see how others are, including adults, showing 'everybody matters' from the PRIDE code. I love Storm's enthusiasm towards her learning, including during lockdown, and she enjoys being given a time to shine during assessments. Throughout this year, Storm has ensured that the people on her table are settled and know what they are doing during learning time, which shows a high level of respect towards her fellow classmates.
This year, Storm has grown into a confident, selfless young person and will give her assistance to those around her when needed. Storm has a love of musical theatre, especially Phantom of the Opera' and I can think of many conversations I have had about this, being able to share many interests with her - Storm's enthusiasm towards life is infectious. She is an absolute joy to have in the classroom and I know she will thrive at secondary school. Storm, you are a funny, observant, kind and considerate human being who shows warmth towards those around, which is why I have nominated you for this award. Good luck with this nomination, you deserve it.
Jamie Hinge
Jamie is one of the humblest individuals I think I have ever had the privilege to teach. An exemplary pupil, who sets a great example for others, yet also puts every ounce of effort into a given task, with a maturity that is to be admired.
He has been a real asset to Year 6 and the whole school, from day one. Jamie has exemplary manners, the ability to relate with both adults and children, and nothing is ever too much trouble.
As a quiet individual, some may think that Jamie lacks confidence. This is most definitely not the case! He is always quietly absorbing every little thing going on around him, to lead him to success. Whether this be listening attentively to how he can improve himself academically, or observing moods, emotions and behaviours of his peers, so that he can lend a supportive hand if necessary. Jamie is able to adapt and use his calm nature to aid both those around him and to further himself.
Jamie demonstrates the PRIDE code at its highest level, and is an individual who always shows that he does his best. He can be relied upon to take a keen interest in all subjects and learning activities set. This positivity and thirst to learn has been reflected in the excellent progress Jamie has made this year.
Jamie is someone who can be trusted to work independently, showing resilience and tenacity and he reflects carefully on his own learning. He listens carefully to the advice of his teachers and acts on it! Additionally, Jamie is an avid and talented sportsman, where he demonstrates his flexibility to be an excellent team player. He eagerly works with other children and also supports them, showing that he is a good friend and that everybody matters. His ability to ask questions to further his learning is also something really to be admired.
Jamie is thoroughly deserving of this PRIDE nomination – with all of the attributes mentioned, it is clear that he truly is an OWPS role-model.
Lucy Measures
Lucy has been on my radar to nominate for the PRIDE award this year, from very early on and I am thrilled to be able to do so.
She consistently demonstrates The PRIDE code through all that she does and has proven herself to be a caring, conscientious, sensible, supportive and responsible member of Year 6. Lucy has a maturity that is beyond her years and approaches all aspects of school life in a diligent way. She also does so with a smile on her face. She is a quiet member of the year group, yet one who definitely doesn't go unnoticed. Her level of commitment to every aspect of her learning, exemplary.
The relationships she has developed with some of her peers, this year, are to be admired. She uses her able skillset to support those, who are maybe less confident on a daily basis – almost acting as a mini-teacher, yet this does not impact the output of her own learning. All of which is of an extremely high standard.
Lucy has a passion for learning and is never afraid to ask questions. She makes positive contributions to any discussion and has one of the most admirable helpful natures; often putting others before herself. This is a characteristic that comes so naturally to Lucy and she should be extremely proud of herself – I know I am!
It has been an absolute pleasure to watch Lucy grow into the young, mature lady that presents herself today and to be a part of her Wistow journey. She is thoroughly deserving to be a nominee for this year's PRIDE Award.