Freshening Up the Playground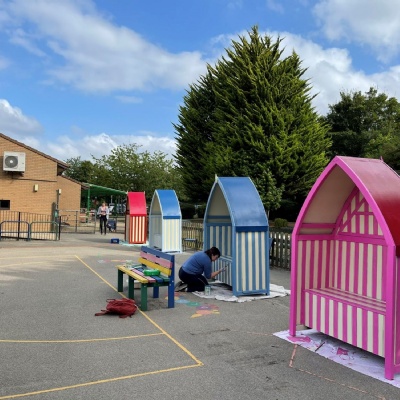 On the afternoon of Friday 3rd September 2021, it was all hands on deck to repaint the sheds and the reading nooks.
Thank-you to all the staff who rolled up their sleeves to give the sheds and reading nooks a much-needed lick of paint. It was great to see staff demonstrating elements of the Pride Code (Do your Best) and Learning Toolkit (Teamwork), and we are particularly grateful to Mrs Clark who came in to help as well.
The jaunty stripes and eye-popping colours have really transformed the playground, giving the sheds and reading nooks a beach-hut look that will lift everyone's spirits in the winter.
We are sure the children will enjoy using them in the months to come.