Friends of Orton Wistow Update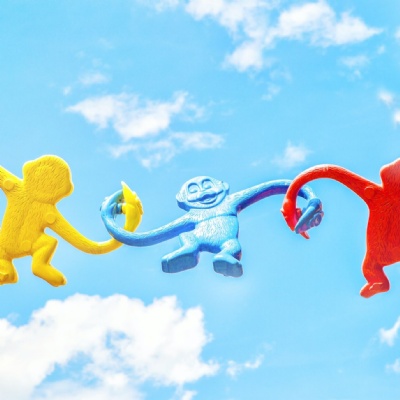 By Mrs Chambers, Chair of FOWS
Autumn Term Events
Thursday 23rd September-FOWS Annual General Meeting
Friday 24th September-Donation Friday (Wacky Socks for Gifts)
Thursday 7th October- School Disco
Friday 15th October- Donation Friday (T-shirts for confectionery)
Welcome back! We hope that everyone has settled back into school life and the new families are finding their feet. There's a lot to take in when your children start school! The Autumn term always feels like the busiest time of the academic year, especially since it seems a long time ago that we had a normal school diary. We don't have a huge amount planned prior to the October half-term to allow everyone to settle into the routine of school, but our minds are already thinking forward to the Christmas Fayre and Sale. We do have a couple of Donation Fridays along with a Disco, just to get us going! Our AGM is being held on Thursday 23rd September, 7pm in the school staffroom, which everyone is welcome to attend as always.
Donation Friday-24th September
For any new families or those unfamiliar with what a Donation Friday is…essentially we just need to recycle your unwanted items! On this day your children are invited to wear a pair of wacky socks to school in exchange for a donation of any unused gift or toiletry item. These donations are used at our Christmas Fayre as tombola items or gifts for children to buy for the family at our Christmas Sale. There will be volunteers on the playground collecting these items on the morning of the 24th, so please ask your child to just drop them into one of the boxes en route to their classroom.
School Disco-Thursday 7th October
Key Stage One 4.30pm-5.30pm and Key Stage Two 5.45pm-7pm
Our school disco will be back in the hall and in the same format as the pre-Covid era! Parents will need to drop children at the school office entrance and collect them at the rear of the hall, using the Platform One gate to enter the school site. Entry will remain at £3, which includes a drink and small snack. We have decided this year that it is best not to invite our youngest children, who will have only been in school for four short weeks! The Foundation Stage will be welcome to join us in February and May, when they are more familiar with school surroundings.
Easyfundraising
Don't forget to help raise funds for FOWS whenever you shop online. Use easyfundraising to shop with over 3,500 big name retailers including Amazon, Argos, John Lewis, ASOS and Booking.com-and when you shop, you'll raise a free donation for us every time. It's that easy! Help support us: www.easyfundraising.org.uk/causes/friendsofortonwistowprimaryschool/
If you do your shopping on your mobile or tablet, get the free easyfundraising app on iOS or Android and you'll never miss a donation for FOWS. The easyfundraising app makes it easier to raise donations with over 3,500 retailers every time you shop online: www.easyfundraising.org.uk/raise-more/easyfundraising.app
Photo by Park Troopers on Unsplash