OWPS Eco Warriors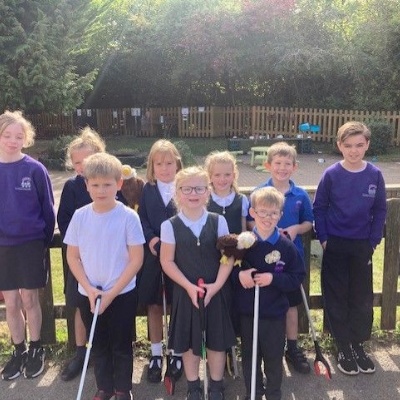 Some of the Eco Warriors met this week and carried out a litter pick in the Foundation Stage garden and car park areas.
Children who were unable to attend will be carrying out litter picks on the KS1 and KS2 playground next week.
It was great that the plastic waste in school seems to have reduced, and we hope this is due to more children bringing a healthy snack into school rather than a packaged one.
Foundation Stage and Key Stage One have snacks supplied for them in school, it has been great to see the youngest children in school now eating fruit that they didn't when they first started! One of the Penguins said to me today "I didn't like pears when I was first a Penguin, now I do!"
Thank you for supporting us as our commitment to being a Healthy School.