Happy Thoughts about OWPS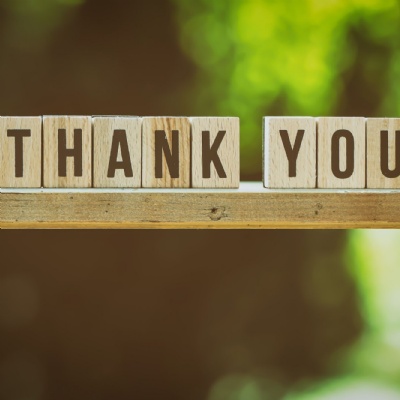 Last week, to celebrate World Teacher Day, National TA Day and all the OWPS staff, we invited parents and carers to share their happy thoughts about OWPS.
Thank-you to all those who responded. It was uplifting to read your positive messages, and we're very grateful to you for sharing them with us. There is still chance to send us your happy thoughts if you wish by completing the form below.
Here is a selection of the messages we received this week: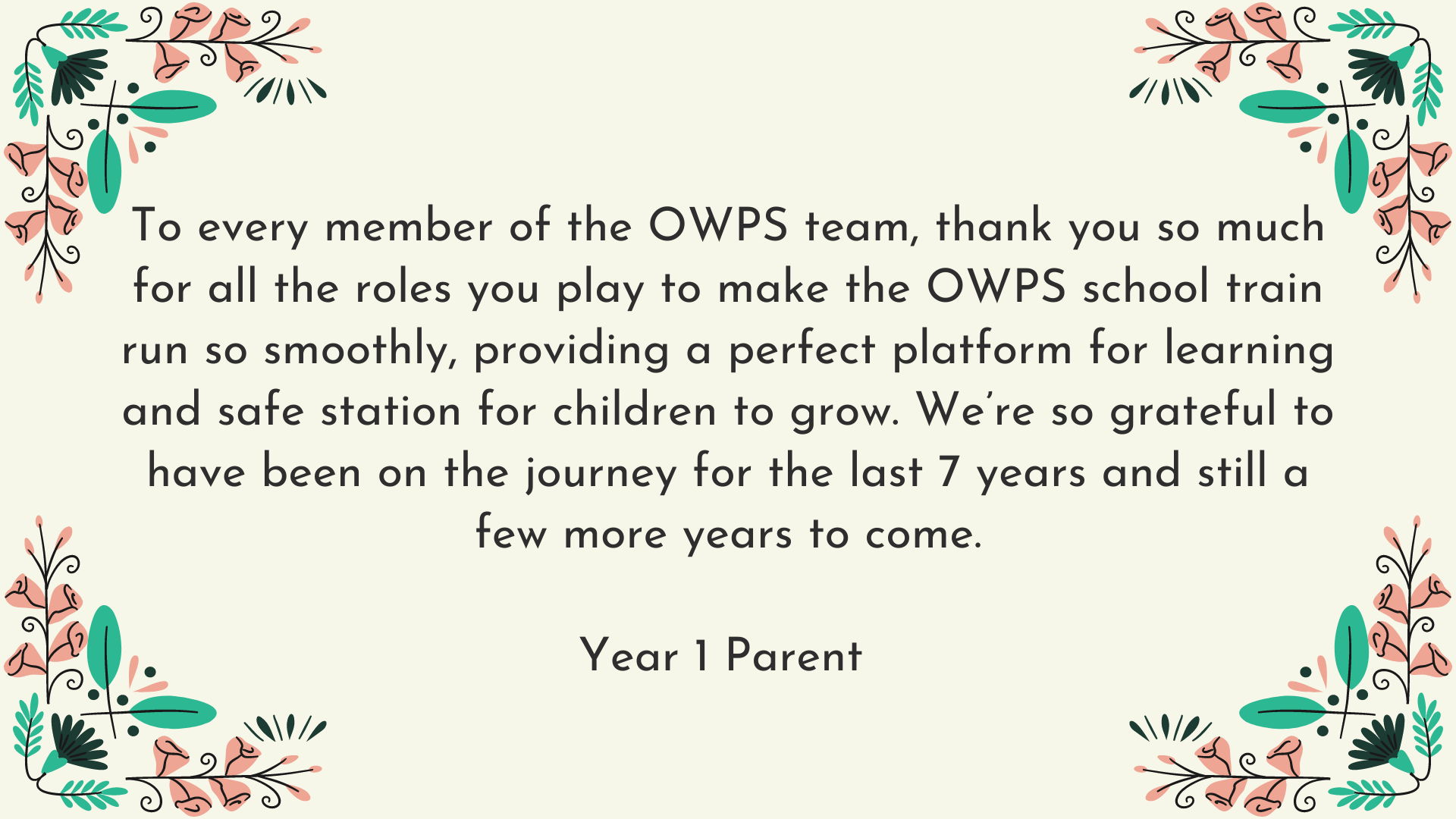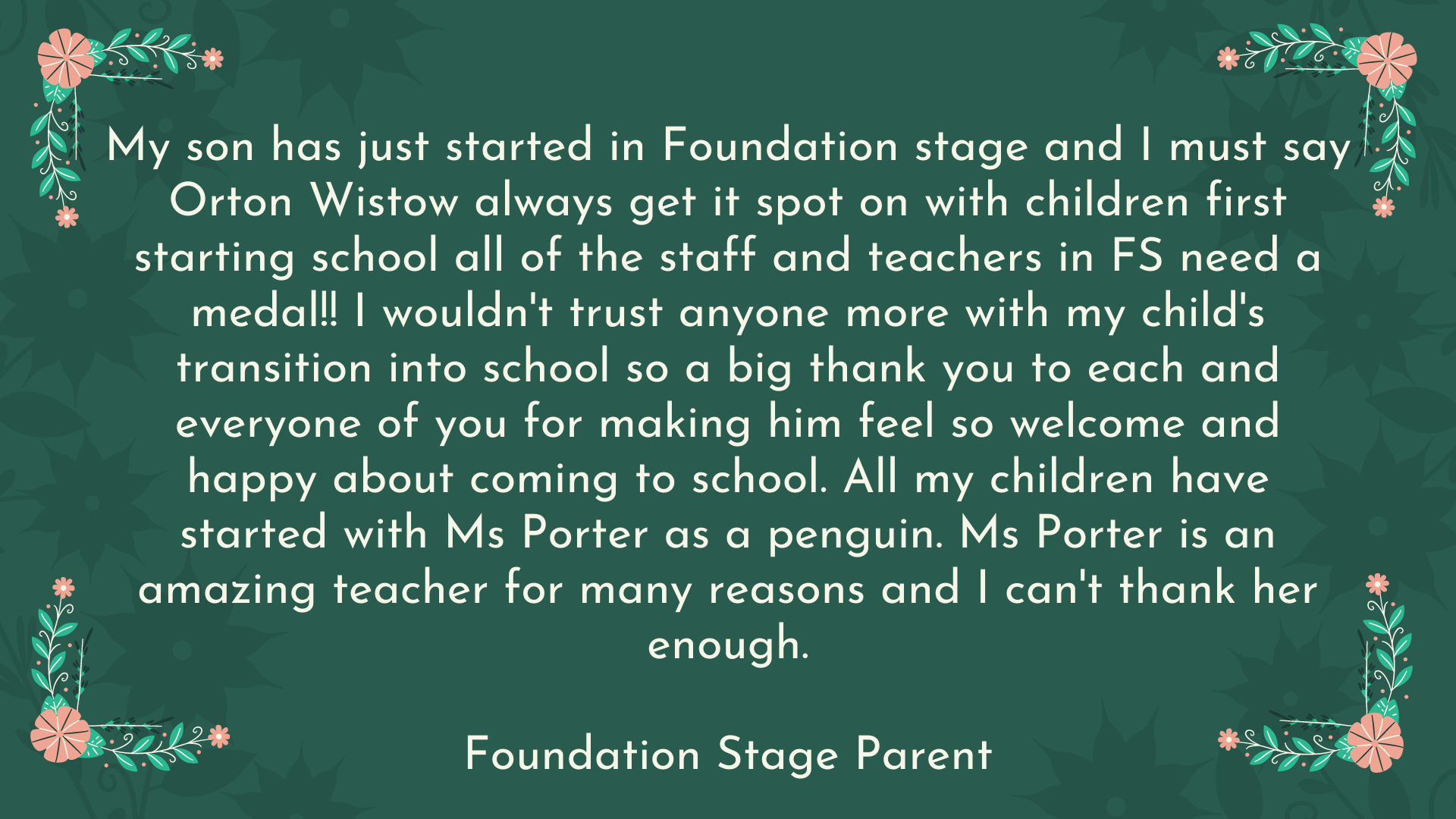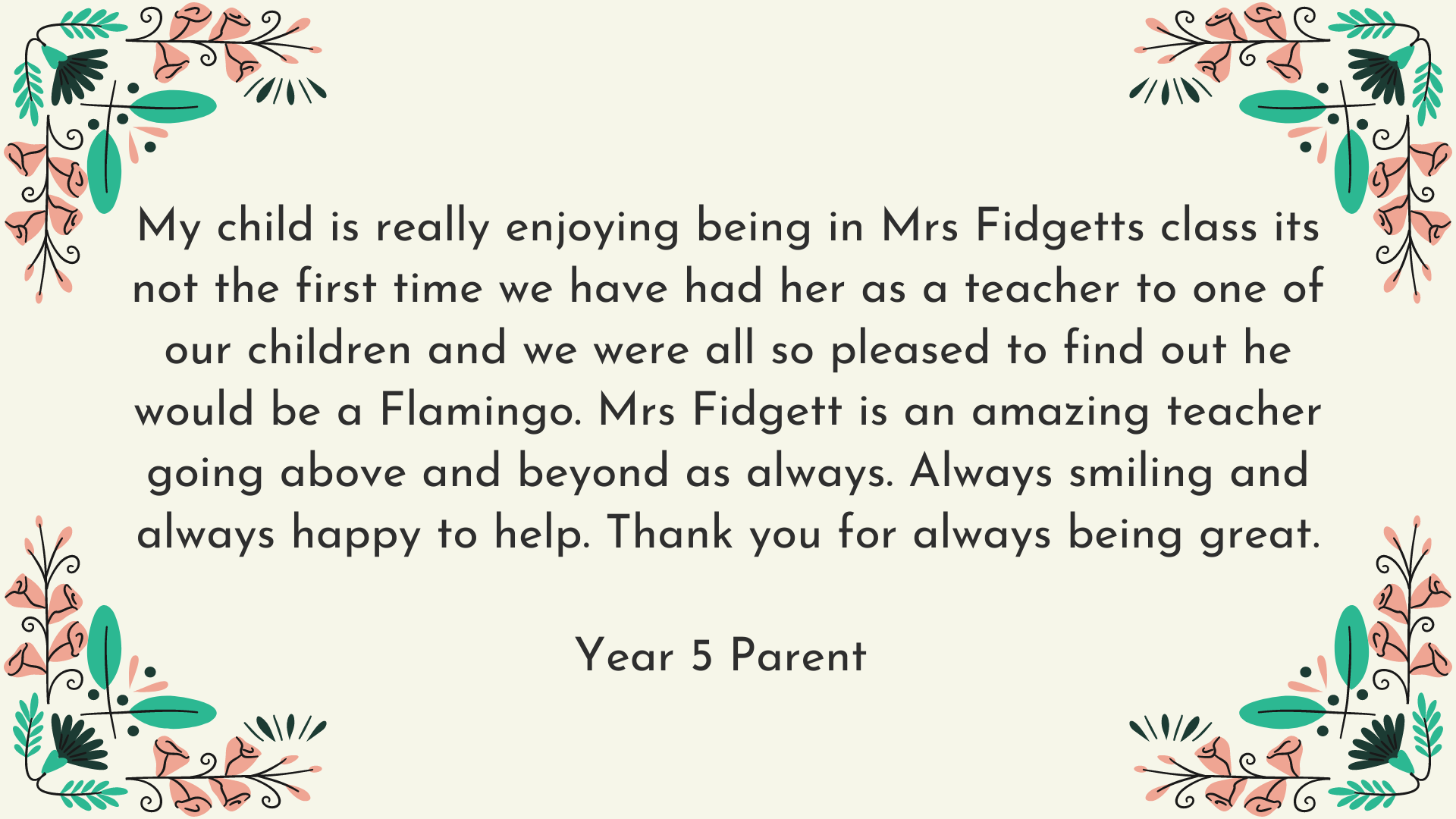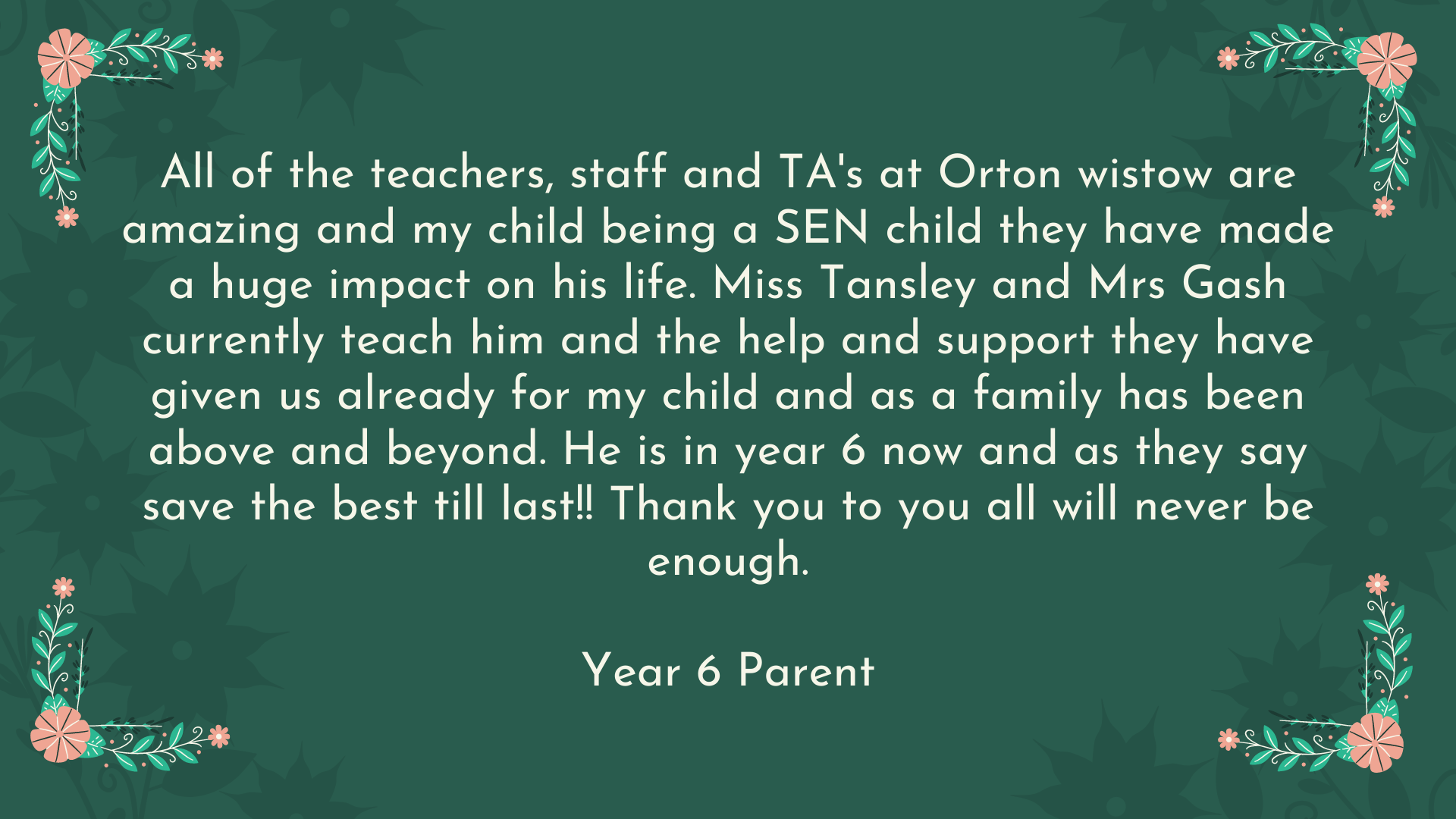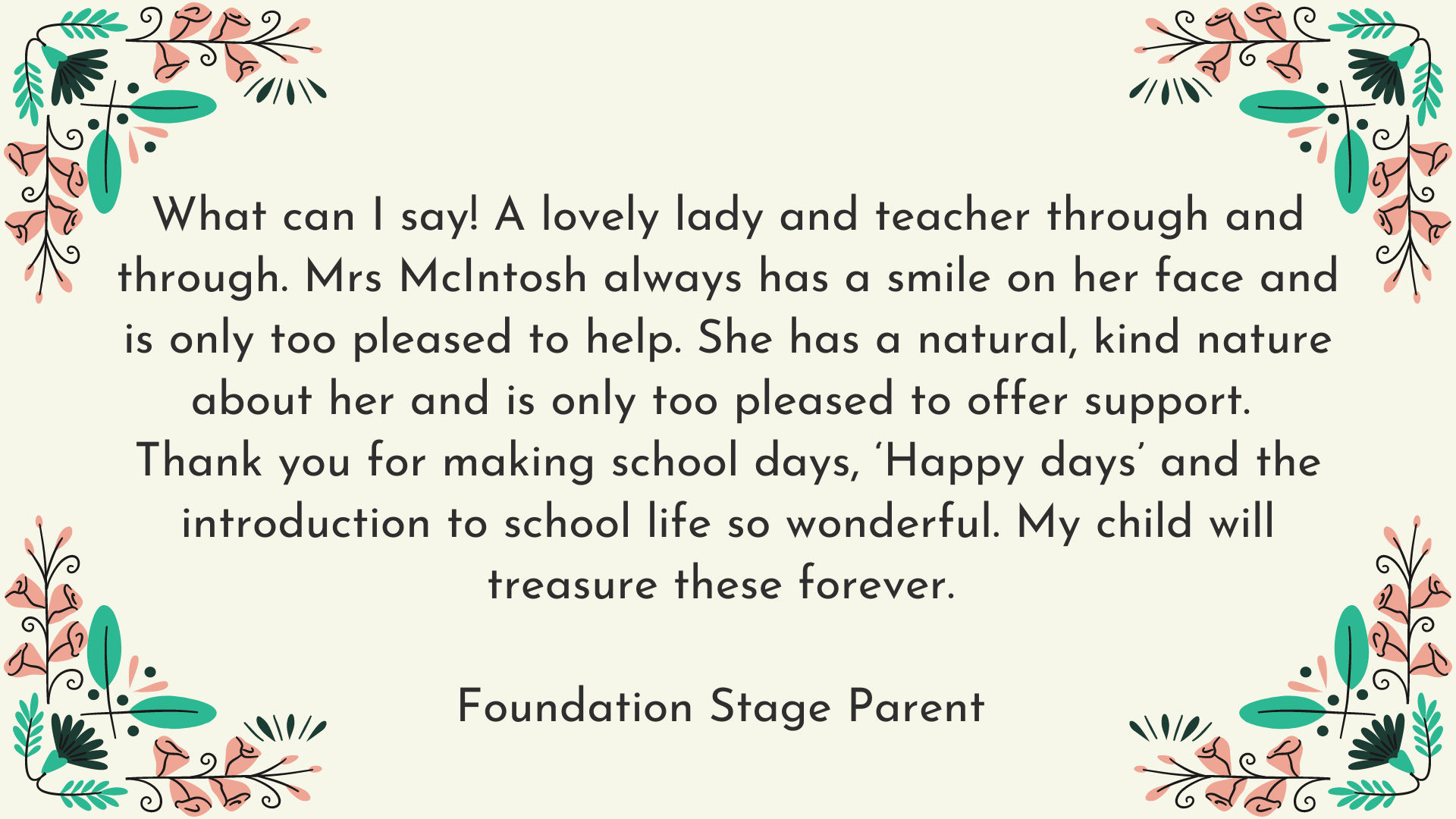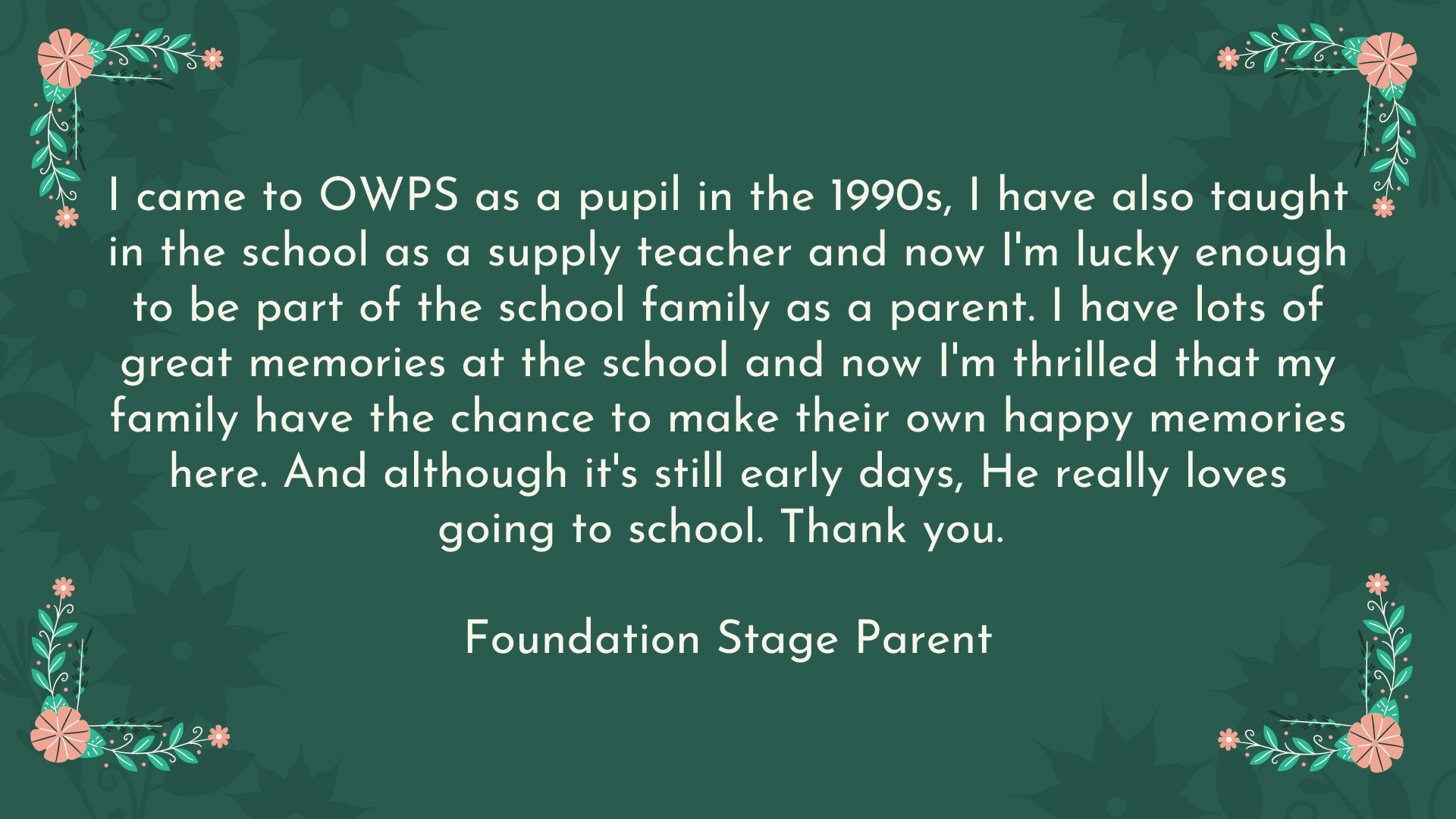 Share your Happy Thoughts about OWPS