Celebrating Success at OWPS!
Discover what OWPS children have been achieving outside school, and share your own child's extracurricular successes if you wish...
Here at Orton Wistow Primary School, we recognise that success comes in all different shapes and sizes! We celebrate the children's achievements in school in the Achievements section of the newsletter and website.
Many of the children, however, are also achieving things outside of school. We would like to recognise those successes too.
It might be that your child has passed a music or dance exam, gained a karate belt, starred in a show, volunteered, taken part in a sporting event or done something that they didn't think was possible!
If you would like to share your child's achievements with us so that we can celebrate their success, please complete the Celebrating Success form which can also be found below. Contributions will be considered for inclusion in upcoming editions of the newsletter.
We look forward to hearing about your children's extra-curricular achievements!
Celebrating Success this week!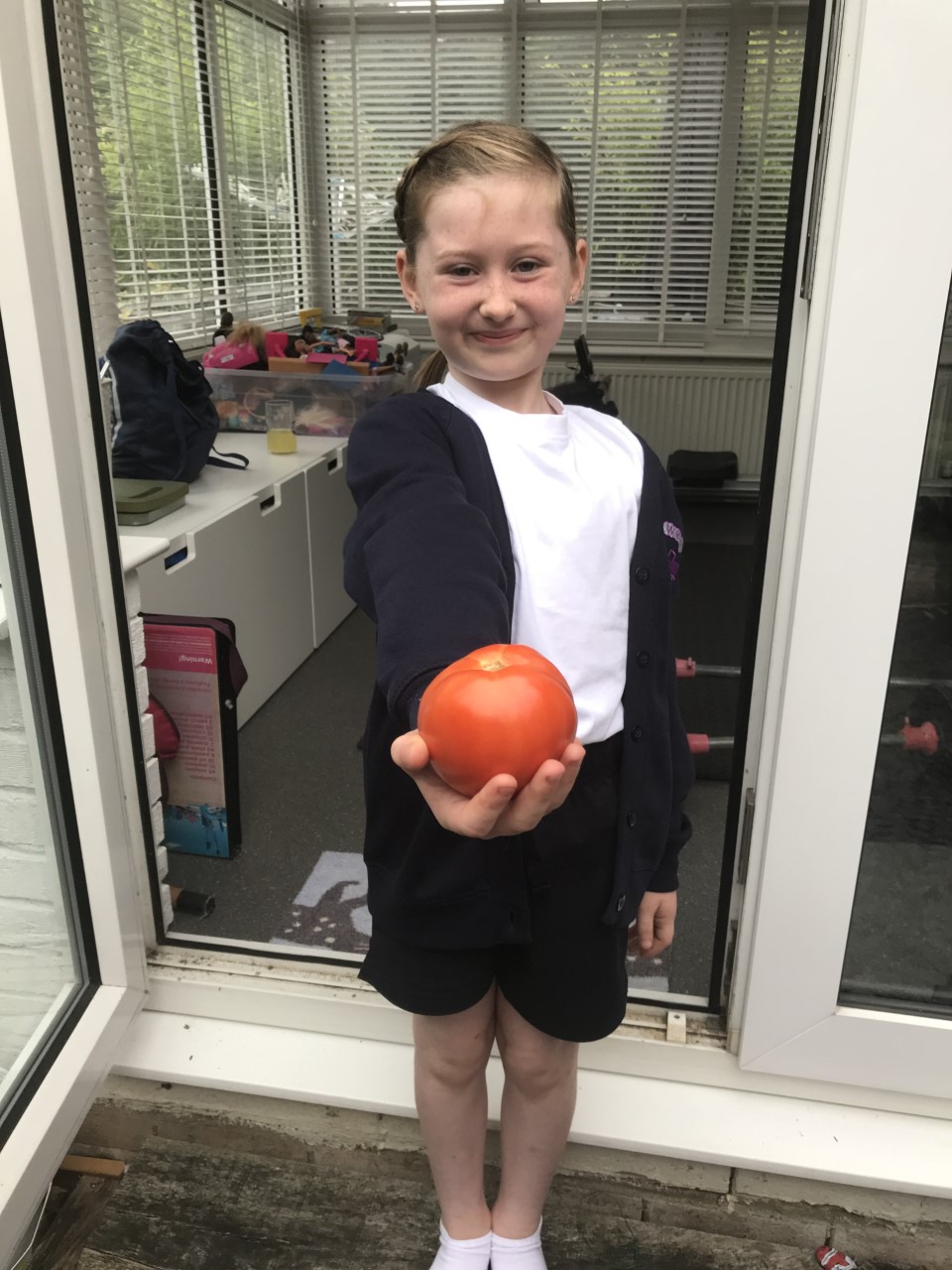 Well done to this child in Year 4 who has grown tomatoes from seeds over the summer. With a little help, she grew this large tomato, and it is from a plant called the 'super mama'.
---
Last weekend, this child from Year ? took part in the Relay for Life alongside his teammates from Hicks Karate to raise money for Cancer Research. As a team they have raised over £1500 so far with some events still to come over the next few weeks. He was really proud to be part of this event. Congratulations for a fantastic achievement and for helping others by raising money!
---
If you would like to share your child's extracurricular success, you can complete the form below to let us know all about it!