Bike to School Week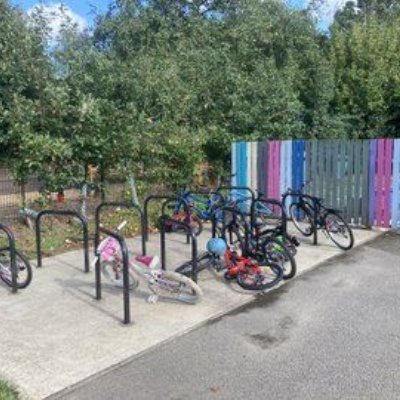 Sustrans.org.uk organised the event. You can find out more about pedal power on their website. There is also a handy leaflet about Bike and Scooter Skills for those that would like a few tips!
As Sustrans makes clear, cycling, scootering or walking to school are all fantastic ways for children to keep fit:
Cycling is brilliant for your kids - it helps them get the recommended 60 minutes of physical activity per day, which one-third of children don't currently achieve.
And, once you've invested in bikes and some basic kit, it costs very little but provides so many benefits:
many teachers report that kids who walk and cycle to school are more alert and ready to learn than those who arrive by car
it's fantastic fun and, for many kids, can feel much more exciting than travelling by car
cycling can help kids get to know their local area and feel part of it
good travel habits learned young will last a lifetime
cyclists breathe in less pollution from traffic than car drivers
The Big Pedal has a new name that was voted on by members of the public. It is now called Sustrans Big Walk and Wheel, and will take place 21 March- 1 April 2022.
Until then, why not see if you can find opportunities to leave the car at home and come to school by foot or wheel!