OWPS Harvest Collection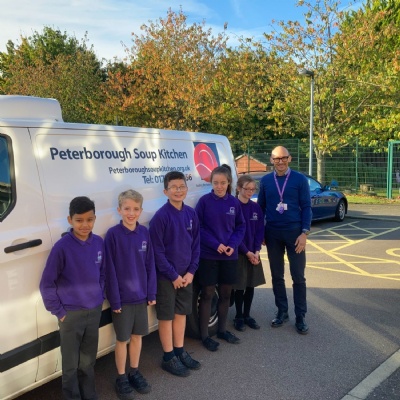 Thank-you to everyone who donated to our Harvest Collection this year, which was collected by the Foodbank and the Soup Kitchen this week. We are also grateful to our Year Six children who helped to carry the items out when they were collected on Thursday and Friday this week.
The Foodbank and Soup Kitchen were delighted with the number of items and the generosity of those who donated and have asked us to pass on their thanks to you all. So far, we know that a whopping 204KG of food was donated to the Foodbank. We have yet to hear the weight of items donated to the Soup Kitchen.