OWPS STEM Day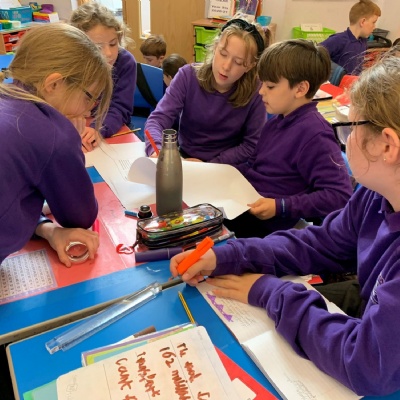 By Mrs Simmons, DT and Raising Standards Lead
On Thursday 4th of November, our school took part in our autumn term STEM event, in which all children in the school used their inventive and engineering side to create a solution to a real-world problem, linking to the United Nations' Sustainability Development Goals.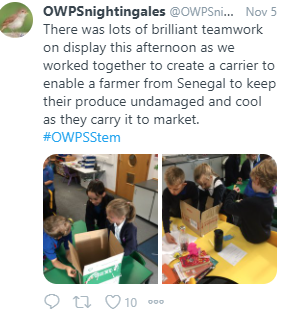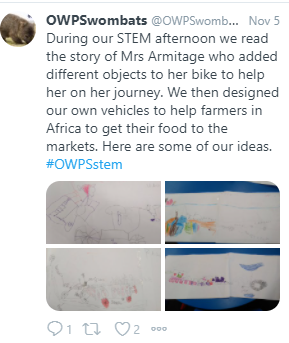 The problem we were investigating enabled us to engage all pupils in 'Action Against Stunting', a real-life research project that is currently tackling the causes of stunted development in children in India, Indonesia, and Senegal.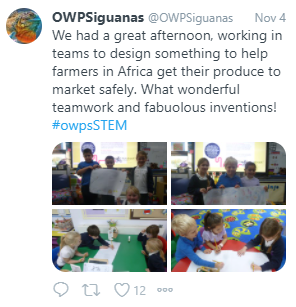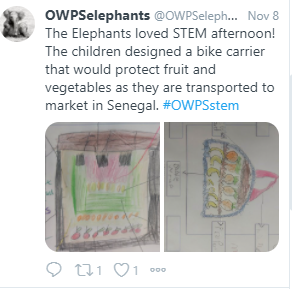 All children provided us with innovative, creative solutions to reduce the number of children in the world lacking from adequate nutrients, and presented their ideas and findings in groups.
Here are some more tweets from classes that participated.