Peterborough United Kids Cup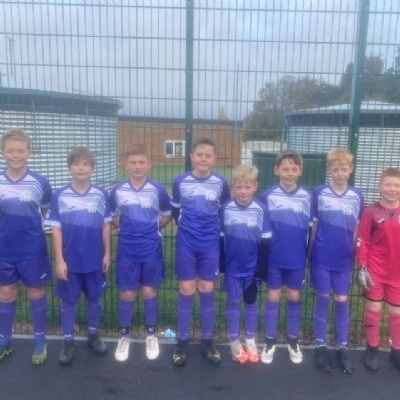 One of the largest competitions each year is hosted at Nene Park Academy by Peterborough United. It is the Yr5/6 kid's cup. We were current holders of the cup and as you can probably gather by my wording, we no longer are.
The children who took part on Friday 12th November 2021 represented the school tremendously well. They embodied the PRIDE code and even showed our learning toolkit along the way.
We got off to a bad start with a defeat. Credit to the opposition team who showed some real quality when it mattered. Unfortunately, this is where our courageous keeper suffered a serious injury to his wrist. The team rallied together and more than one volunteer came forward to go into the goal. We suffered a second defeat in the next game in the final minutes but put this right but won our final game.
With the top team progressing, it wasn't our day. A great experience for the children involved!