OWPS Ukraine Collection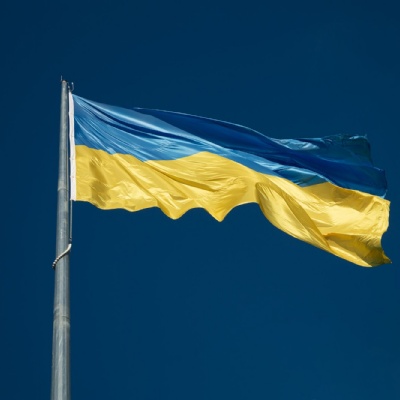 Find out how you can donate to Ukraine.
Following the current conflict in Ukraine, a couple of our families are arranging to collect donations from the school to help support Ukrainian people in crisis who are affected by the ongoing tensions. The Ukrainian Church in Peterborough is arranging the distribution, which will include emergency items, medicines, toiletries, food, and equipment.
If you would like to support this, please bring your donations only from the list below into the School Office.
We have arranged two collections of the donations from the school, this Friday 4th March and next Thursday 10th March.
Please note NO Clothing is needed as they are overwhelmed with clothing from Poland and as a result have asked for more emergency items. Also NO OUT OF DATE MEDICATION and NO PRESCRIBED MEDICATION please. Thank you very much.
Donations Required:
Power Banks
AA and AAA Batteries
Flash Lights
Torches
Head Torches
Walkie-talkies
Candles
Sleeping Bags
Sleeping Mats
Blankets
Duvets
Thermal Flasks
Polystyrene Cups
Disposal Tableware
Needles
Paramedics Glasses
Baby Items:
Baby Formula
Kids Food pouches
Nappies & Adult Pads
Wet Wipes
Bepanthen Cream
Medication/First Aid:
Anti Diarrhoea Tablets
Nurofen
Activated Charcoal
Bandages
Gauze
Chloramphenicol
Tourniquet
Antiseptic Spray
Antiseptic Wipes
Anything with Lodine
Savlon Gel
Doxycyclime Antibiotics
Sudocream
Antiseptic Healing Cream
Corvalol / Baclofen - Muscle Relaxant
Pancrelipase
Antihistamines
Erythropoietin Injections
Epoetin Injection
Domperidone Tablets
Small Scissors
First aid Bags (to place items in)
NB: NO OUT OF DATE MEDICATION and NO PRESCRIBED MEDICATION.
Hygiene Products:
Soap Bars
Body Bar
Combat Ready Ointment
Fromonda Powder
Flannels
Wash Sponges
Wash Bag Kits
Roll on Deodorant
Sanitary Products
Hand Gel
Cotton Swabs
Razor Blades
Toothpaste/Tablets
Toothbrushes
Clothing:
Socks (new)
Underwear (new)
Thermals
NB: NO Clothing we are overwhelmed with clothing from Poland.
Food: NO GLASS
Ration Packs
Non-perishable Foods
Pre-packaged Meals
Easily Prepared
Tinned Food
Granola Bars
Oat Bars
Dried Fruit
Mixed Nuts
Tea and Coffee Sachets
Small Juice Boxes
Small Squash Boxes
Thank you very much in advance to all our parents for your help.
Photo by Yehor Milohrodskyi on Unsplash