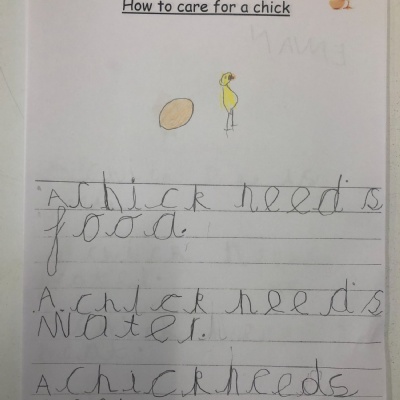 Foundation Stage, Years 1 & 2 18.03.22
Published 18/03/22
This week the Foundation Stage has been busy looking after our chicks. We have thought about what we need to do to make sure our chicks are happy and healthy and used this as a stimulus for writing. The children worked hard to write this independently using the phonics sounds they have learned so far this year. This piece is by Ewan in the Magpies.
"A chick needs food.
A chick needs water.
A chick needs heat."
Read More