Foundation Stage, Years 1 & 2 17.09.21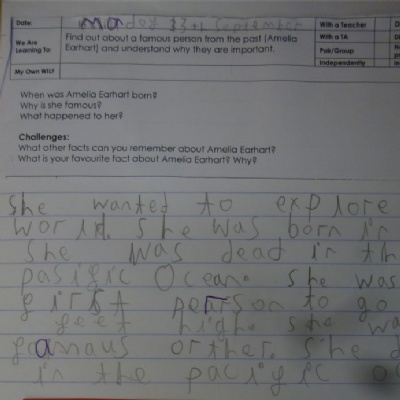 In Year 2 we have started our topic on Explorers by learning about Amelia Earhart. We have watched videos, read and learned lots of facts.
This work by Arabella in the Squirrels is an example of the facts that the children have been working hard to remember.