Years 5 & 6 19.11.21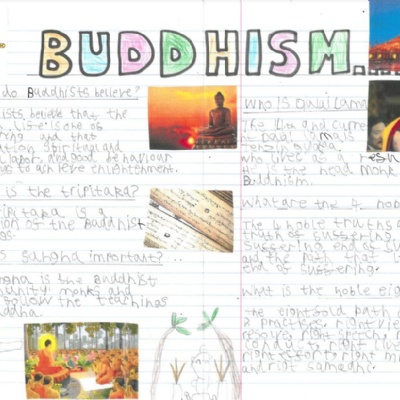 Ryley from Toucans has completed a double-page spread with Mrs Gash, showing his answers to 6 key questions from our RE unit of work about Buddhism. The key questions were:
What do Buddhists believe?
What is the Tripitaka?
Why is Sangha important?
Who is the Dalai Lama?
What are the Four Nobel Truths?
What is the Nobel Eightfold Path?