Home Learning w/c 08.02.21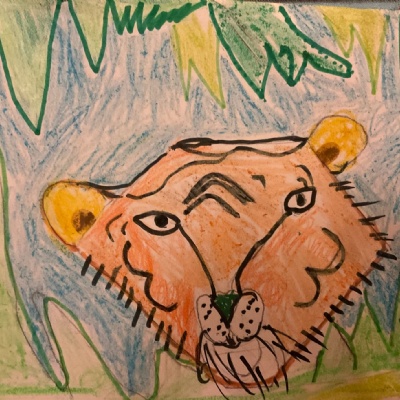 A showcase of this week's home learning by children at OWPS.
Thank-you for sending in your learning! It's fantastic to see so many exciting projects taking place.
Here are examples of this week's home learning and a brief explanation by each child's parent or carer.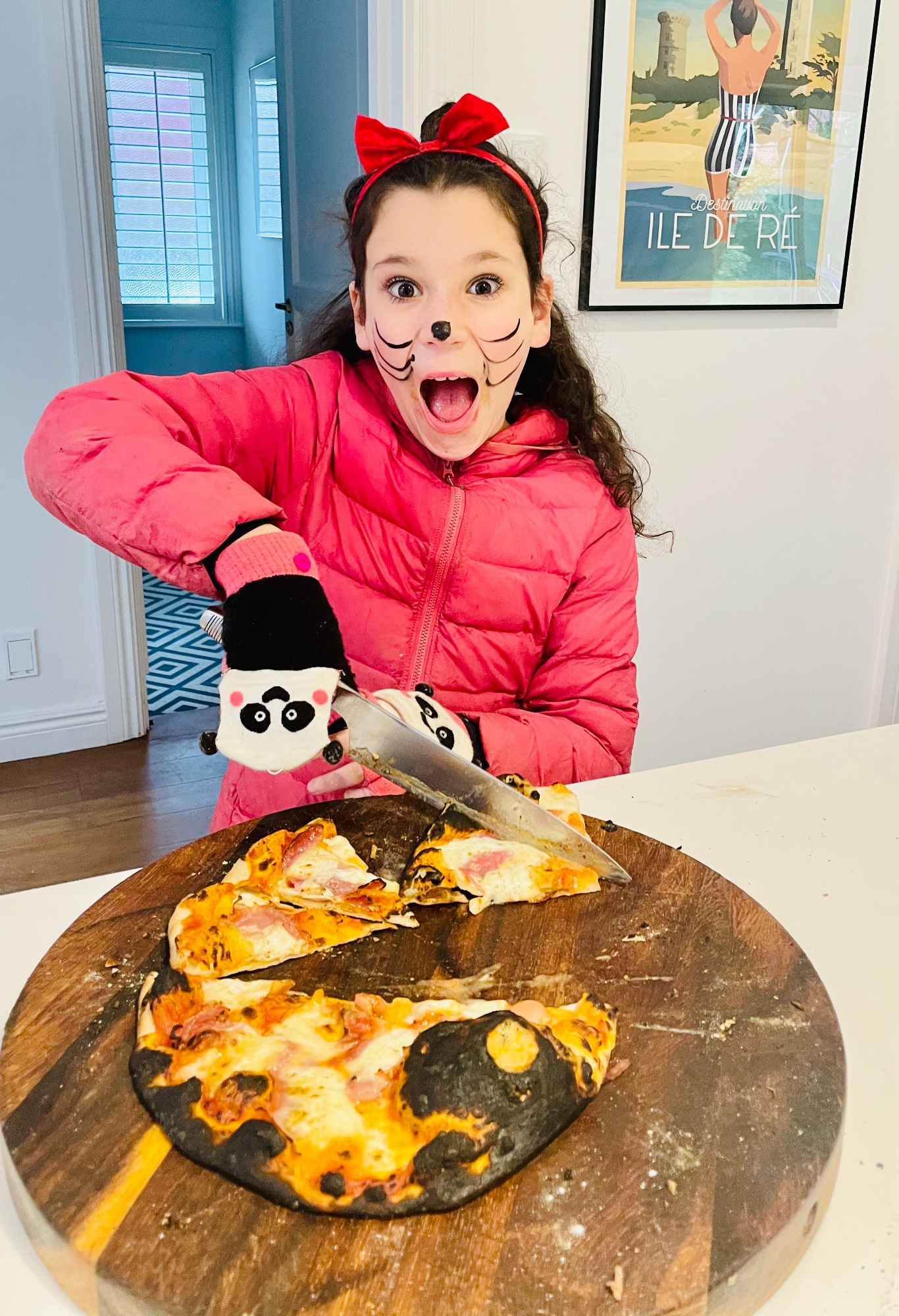 As part of my child's English, she was asked to make an invitation for a Monster Pizza Party, which we thought we would actually do. We had a great time dressing up and making pizza.
---
---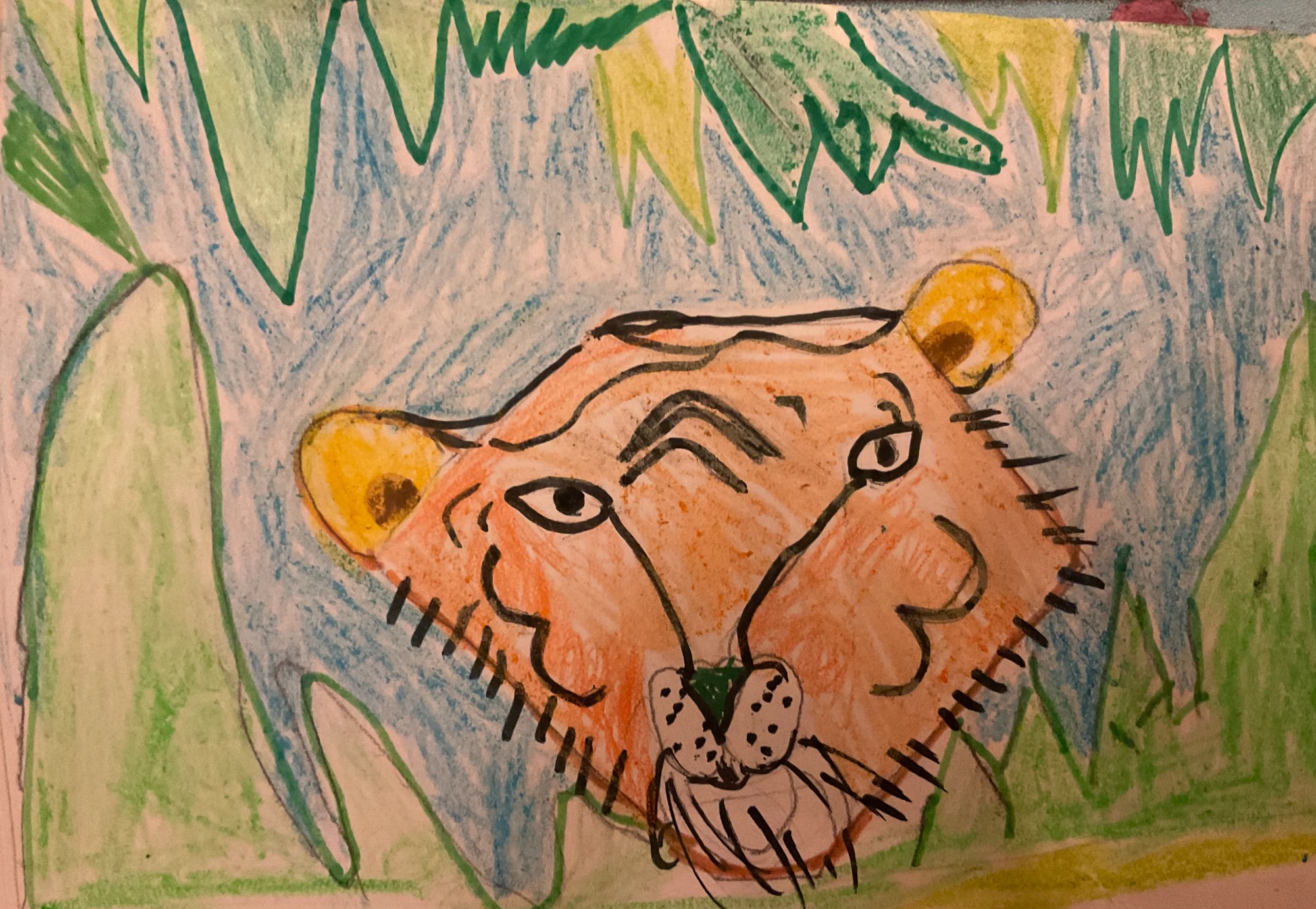 Sri has drawn and coloured a ferocious tiger in a jungle.
---
---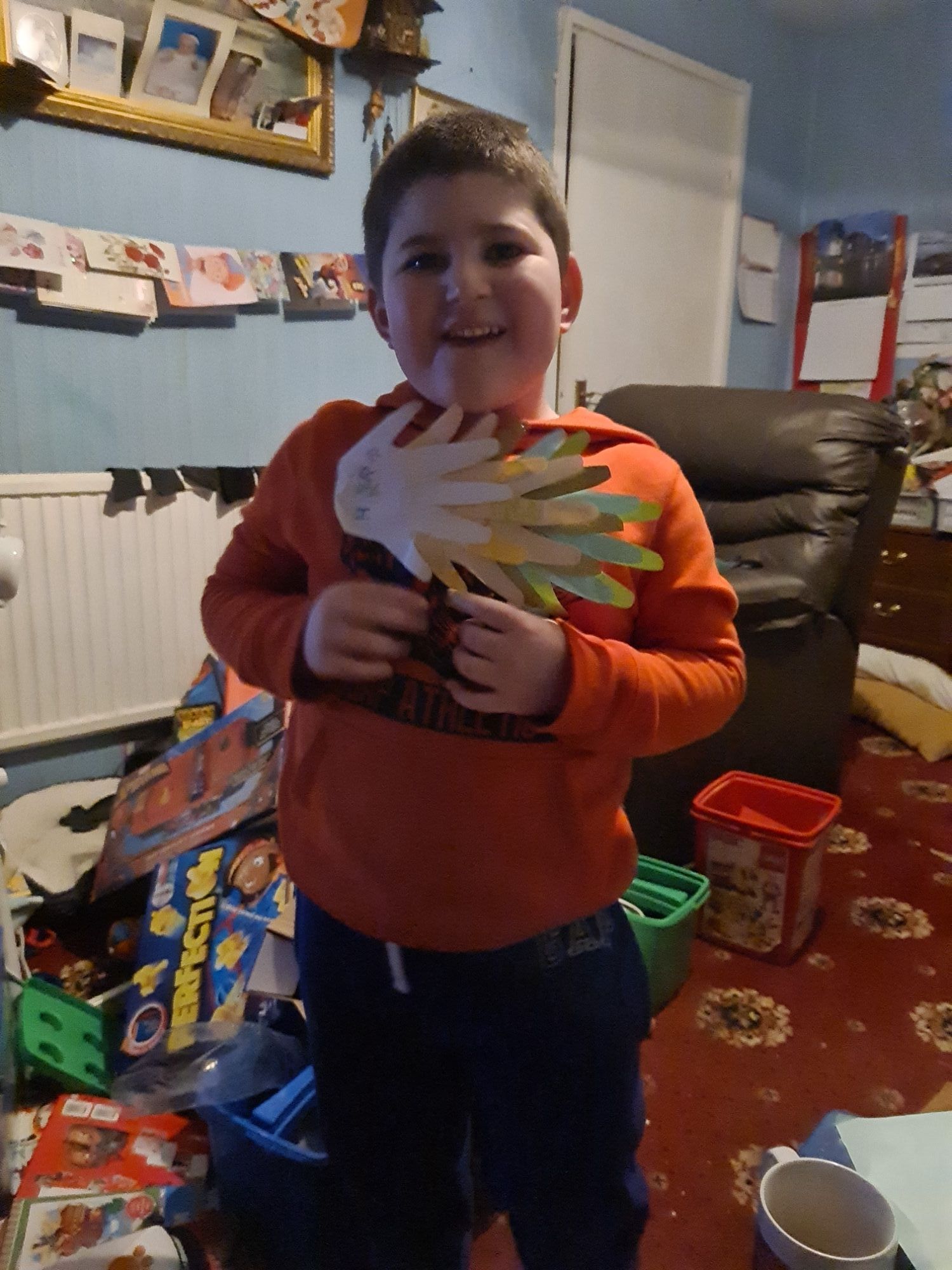 My child thoroughly enjoyed making a Chinese lantern and Chinese Dragon for Chinese New Year.
---
---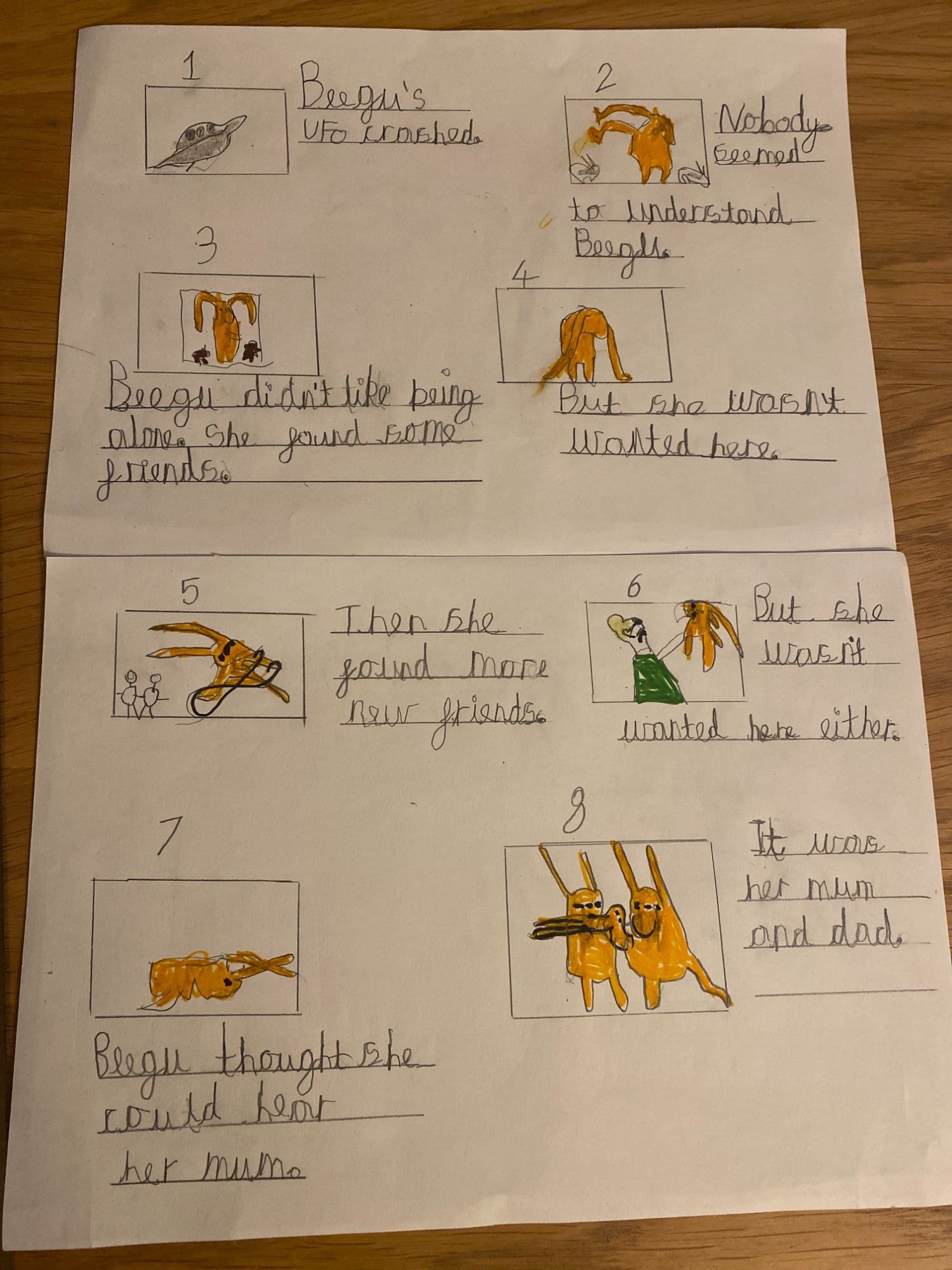 Mason has been learning the story of Beegu for the past two weeks in English. This weeks English classes for Monday and Tuesday was to capture 8 pictures from the book, to draw the pictures and to write a sentence beside each.
---
---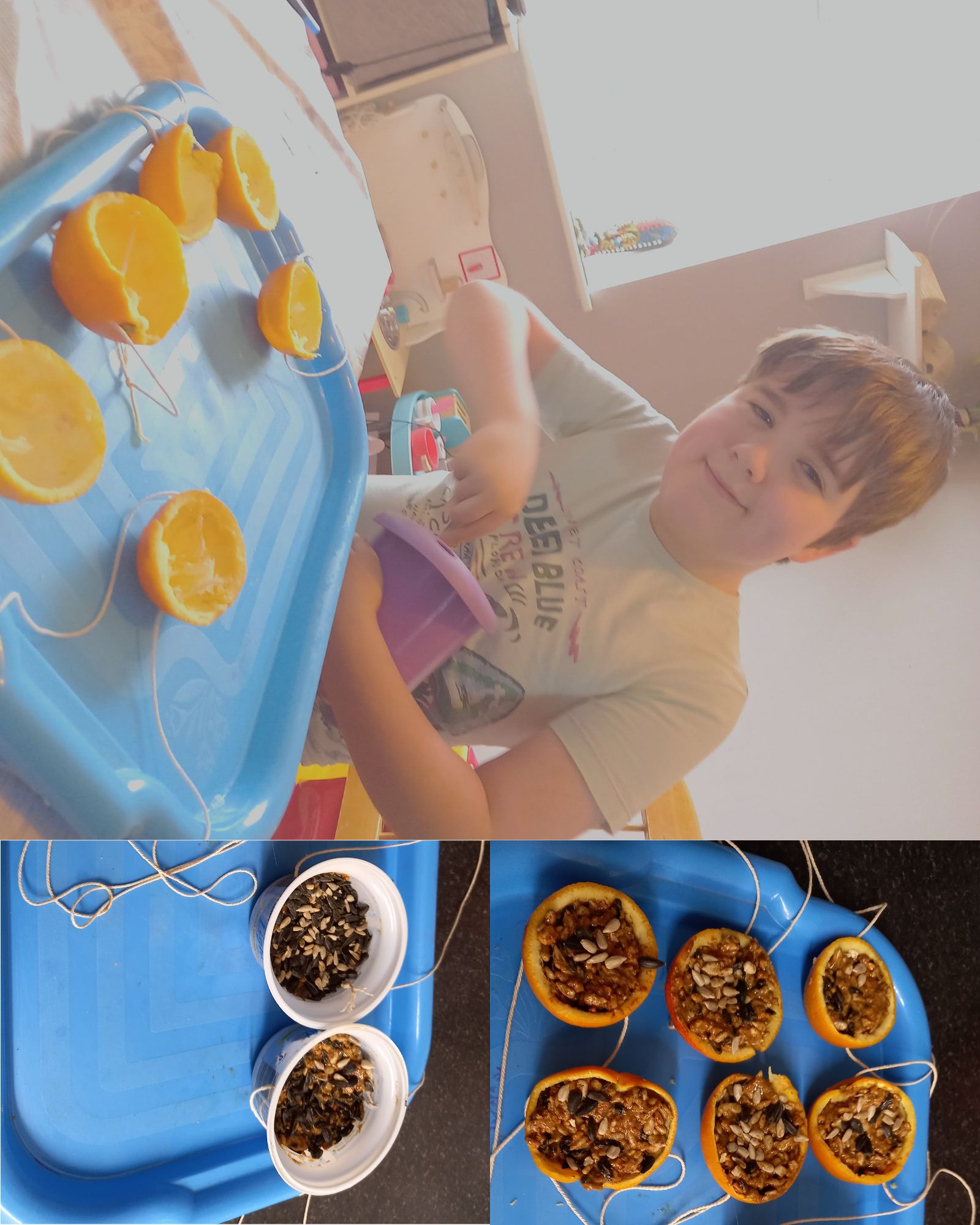 My child has enjoyed the new bird feeder that we got for 'the big bird watch' in January. Since we got it in early January he has come up with many ways of making bird feeders. These are orange skins with a bird seed and peanut butter mixture in. He also uses old yoghurt pots, pine cones and ice blocks as feeders. We've had lots of bird visitors.
---
---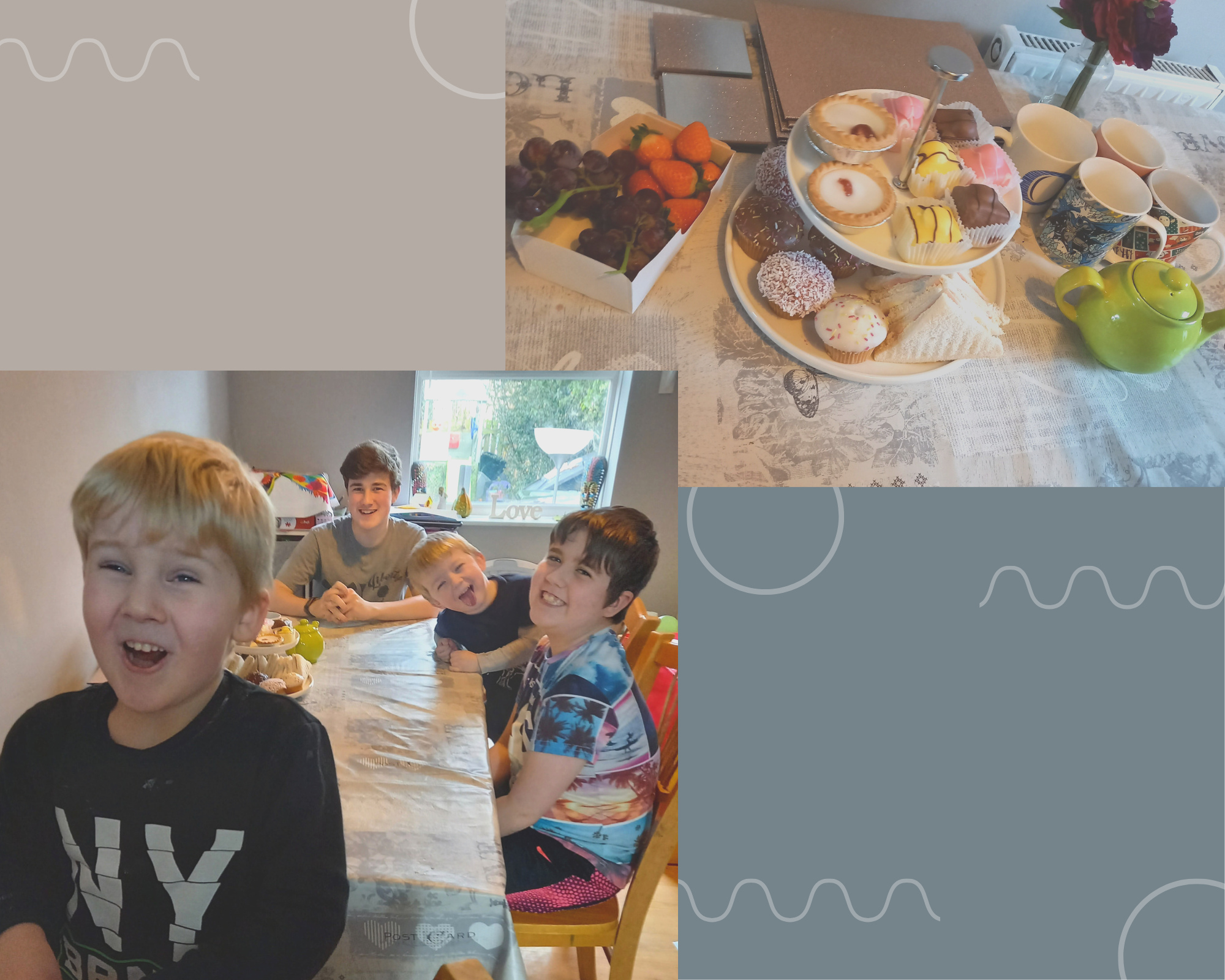 My child really enjoyed learning about the UK as part of the year 1 topic work. He coloured in decorations and made a 'British afternoon tea party' for his brothers. Everyone enjoyed the tea, sandwiches, cake and facts that Theo had learnt and was able to share.
If you would like your child/ren's work to feature in next week's newsletter, please complete the form below by 3pm on Thursday 25th February. If you would like to take a photo of your child's work, please give your consent for the photo to be used on the school website and in the school newsletter.