OWPS Open Day 27.06.22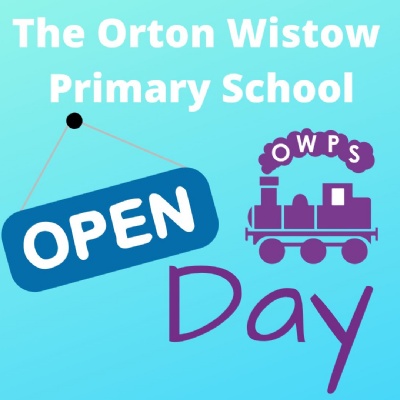 On Monday 27th June, we welcomed over 150 parents for our Open Day.
It was fantastic to see parents back in school for our Open Day on Monday 27th June 2022. In the course of the day, over 150 parents enjoyed looking around the school with their child/ren as tour guides.
Lessons continued as normal throughout the day, with the opportunity for parents to sit in on the learning and experience life in class. Children showed parents their books and enjoyed telling them what they had been working on. It was delightful to see children showing their parents the displays and photographs, and leading them confidently around the school and the grounds. One parent was even encouraged to run the Golden Mile with their child!
A pop-up café in the hall enabled parents and children to enjoy a tasty treat and a drink from the Dining Car.
Staff, children and parents all enjoyed this opportunity to get together. There was a buzz around the school all day and several parents also booked to have lunch with their children as well.
Here are some of the lovely comments from parents:
"The visit was an amazing experience. Children had a chance to come around and show me the places where they usually work. It gave me more awareness about the school environment."
"Wow! What a great and well-organised event. I came to the first session, we enjoyed a sausage roll and some flapjack in the pop-up café. A then showed me round the different wall displays, and then she grabbed her tray with all her books, and we sat in the café in a quiet area and looked through the books. It was a lovely relaxed session, well done Wistow!"
"Such a lovely experience! I got to see two very excited, proud children. They got to show me their work and school at the same time. It bonded the parent/school relationship especially in their eyes."
We look forward to holding another Open Day next year.