OWPS vs Woodston Girls Football Match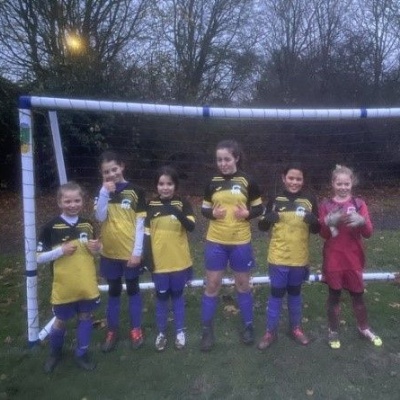 On 7th December, Orton Wistow Primary School played against Woodston Primary school in a girls-only football match here at the school.
Key Stage 2 girls were selected from the school's football club to take part. Everyone played exceptionally well. I'd like to give a special mention to Chloe Fincham who stepped up from Year 4 at short notice and was outstanding on the day.
The event took place as we wanted to highlight the importance of girls' football and give them a platform to showcase their talents. The children represented the school admirably and played the match in front of spectators.
OWPS won the game 2-1: they were dominant for most of the game and showed some brilliant football in some sections. The girls were a credit to the school and showed what it meant to be a Wistow pupil!
The girls will have more fixtures in the New year.