OWPS Year 5/6 Athletic Event ​​​​​​​​​​​​​​​​​​​​​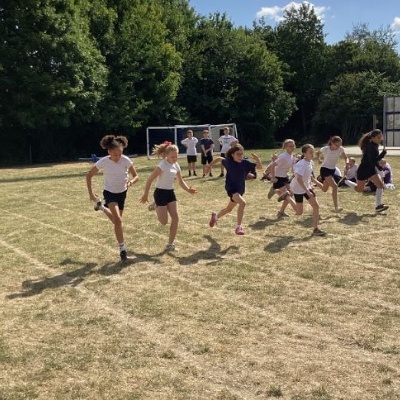 At the end of June, all the children in the year 5/6 classes took part in qualifiers for the Athletics event held on Thursday 14th July. All the children took part in the qualifiers and the top three boys and girls from each class were selected per event. This led to 12 boys and 12 girls competing in each event.
Though not everyone was competing, all the children went out onto the field to support and cheer on those who were. These were the following events that took place:
Long jump
Tennis ball throw
Javelin
Sprint 60m
200m
800m
Relay
All the children who took part did so with immense sportsmanship and made the event very competitive. We saw some amazing resilience and even teamwork, especially on the 800m when children may have been struggling. All the children who finished in the top 3 positions will receive a gold, silver or bronze certificate early next week for their achievements. Finally, a special thank you to the year 6 'helpers' who made the event run smoothly.