Eco at OWPS
Our Eco code runs alongside our school curriculum and helps to teach children ways to care for ourselves, our environment and promote sustainable living.
We have achieved numerous awards through working with PECT (Peterborough Environmental City Trust) as well as being involved in national competitions to support recycling, saving water and looking after our mental and physical health.
Our Eco code is an acronym of ERIC's, one of the toy eagles we award to the class who have shown how well they have followed the Eco code: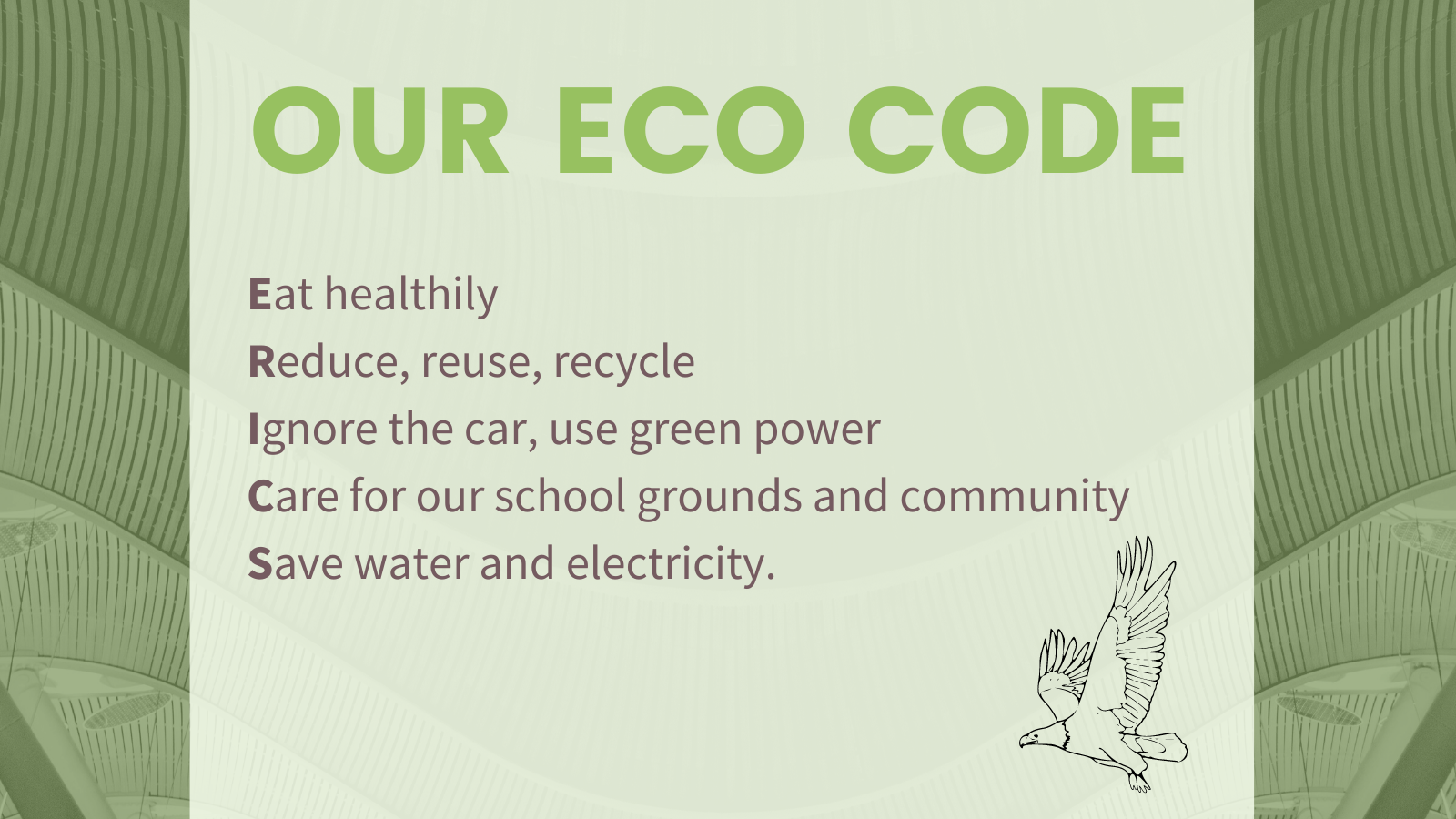 Each week in school the Eco warriors check classrooms to ensure waste is being recycled properly, lights are off, and we do not have any dripping taps. They also check how many children travel to school by bike or scooter and bring healthy, unpackaged snacks to school.
This year (2020/2021), despite the Covid pandemic, we have been able to continue with our 'Eat healthily' theme by encouraging children and families to think about ways they can exercise and choose healthier snacks. We were also able to promote sustainable travel by taking part in The Big Pedal national cycling competition.
We were awarded the Food Smart award this year in recognition of our work around promoting healthy living, recognising the ways we have supported a 'healthy body and healthy mind.'
We use the school newsletter and twitter to share ways to support our Eco code and encourage parents to contribute, for example tweeting pictures during our Big Pedal competition.
Our plans for the following year include working with the Healthy Schools programme to embed ways to keep well and active, bearing in mind how lives may have been affected by the Covid crisis.
If you would like any further information about our Eco code please contact Ms Porter via the school office.
EAT HEALTHILY
REUSE REDUCE RECYCLE
IGNORE THE CAR, USE GREEN POWER
CARE FOR OUR SCHOOL GROUNDS AND COMMUNITY
SAVE WATER AND ENERGY