Platform One
Platform One Before and After School Club
| | |
| --- | --- |
| Sue Matthewman | Manager |
| Caroline Ricciardi | Play Worker |
| Kelly Samuels | Play Worker |
| Ben Firth | Play Worker |
| Rebekah Craig | Play Worker |
| Sarah Stitson | Relief Play Worker |
| Tina Wilbert | Relief Play Worker |
Our Vision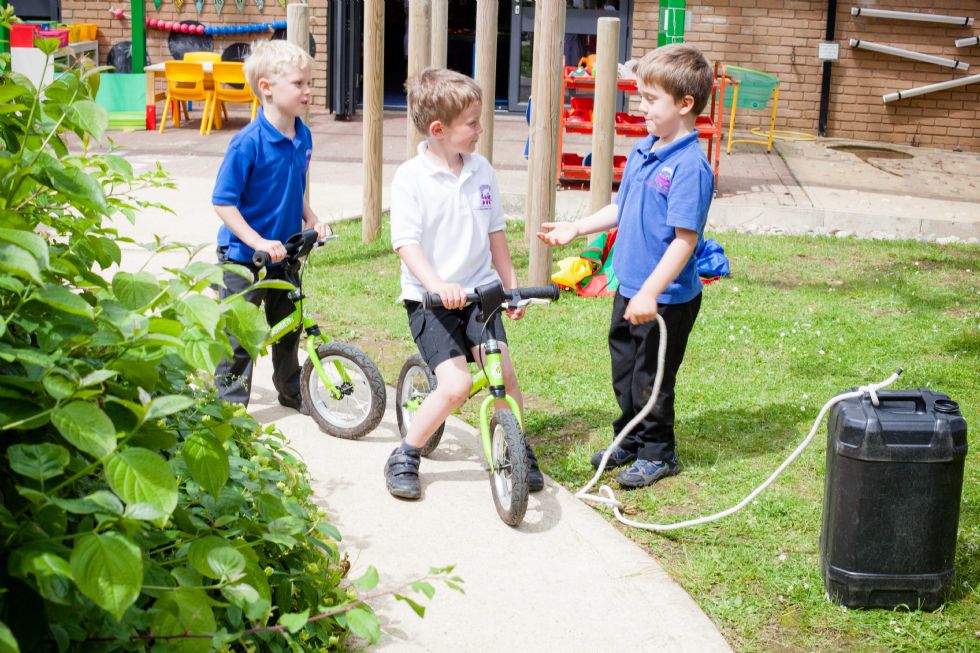 To promote a healthy life style, emotional and physical wellbeing and active, engaged children interested in the world and the people around them. These can be achieved through fun, play based activities alongside more structured tasks based on the children's areas of interest.
Platform One opened in April 2000. We are registered for 60 children after school and 45 children at Breakfast and in the holidays, aged 4 to 11. The staff make the club a fun and exciting place for the children to be while their parents finish work each day. The club is run by a School Governors.
We have six permanent staff and a reliable bank of relief Play Workers who help out when ever needed. One of our strengths is that all staff also have another role within school, this means that the children get to know us very well and it also helps to embed the link between home and school.
We have our own building and garden which is separate from the school, giving the children a sense that school is over and after school begins. We have found that the children like this aspect of the club.
We have a club that the children look forward to attending and the parents are secure in the knowledge that their child is being well cared for.
Some comments from parents about Platform One:-
My child really enjoys Platform One
They race to get there and are reluctant to leave
It is friendly, warm and welcoming
The staff care about the parents too
Couldn't manage without it
Come and visit and find out for yourself.
Platform One Opening Hours
Breakfast Club
08.00 to 08.40
Breakfast is served between 08.00 and 08.40
After School Club
15.15 to 18.00
Snacks are served as the children arrive from school
Holiday Club

08.00 to 18.00 for full day
08.00 to 13.00 or 13.00 to 18.00 for half day

Snacks are provided

Lunchtime
Begins at 12. Please bring Packed Lunch.
Cost
Charges for Platform One from April 1st 2020
Breakfast Club

08:00 to 8:40

£4..50 (per child)

After School Club
15:15 to 18:00
£8.30 (Per child)
Holiday Club - Full Day
08:00 to 18:00
£22.00 (Per child)
Holiday Club - Morning Session
Holiday Club - Afternoon Session
08:00 to 13:00
13:00 to 18:00
£14.00 (per child)
£14.00 (per child)
Fees for committed users are payable over a 12 month period.
Ad hoc bookings need to be paid upfront.
Any payment queries should be directed to the School Office via 01733 370646 or by emailing P1payments@owps.org.uk , booking queries are still dealt with directly by Platform 1 on 01733 239900 or by emailing smathewman@owps.org.uk.
Please note due to COVID-19 our Summer Holiday Club 2020 Hours have changed to 08.00 to 17:00 to allow us to deep clean the site each night.