Pancake Day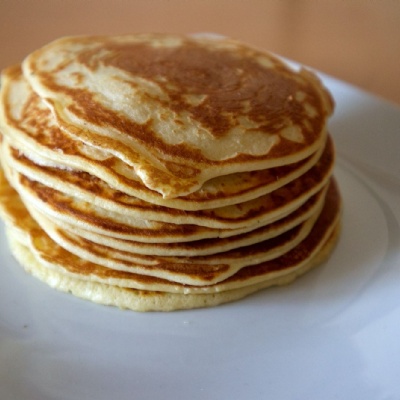 By Yusra I, Year Five Junior Journalist
What is Pancake Day?
Pancake day is the feast before the coming of Ash Wednesday. When Ash Wednesday comes it means there are forty days until Easter. Anglo-Saxon Christians used to celebrate Shrove Tuesday before fasting for Lent. A bell would be rung after confession, and they called it a "pancake bell".
In school, we sometimes have pancakes for our dessert.
Favourite Toppings
A survey showed that the most popular topping in the Pandas class is NUTELLA!
How to Make a Pancake
Ingredients
1 tablespoon baking powder
1 tablespoon sugar
1/2 teaspoon fine salt
2 teaspoons unsalted butter, melted
1/2 teaspoon vanilla extract
1 1/4 cups milk
1 large egg
Cooking spray
Method
1. Gather the ingredients.
2. In a large mixing bowl, add all dry ingredients (flour, baking powder, sugar, and salt). Hollow out a place in the centre of the dry ingredients
3. Melt butter in a microwave-safe container (Set at low power for 20 seconds. It's OK if it is not completely melted).
4. Pour the butter, vanilla, milk, and egg in the centre of dry ingredients.
5. Using an electric mixer, with adult supervision, mix on low until all ingredients are well mixed. Use a spoon to scrape the remaining flour from the side of the bowl.
6. Spray the griddle with cooking spray. Preheat an electric griddle to 300 F. For a stovetop griddle use medium-high heat.
7. Fill a ladle half full of batter and slowly pour it on griddle. Repeat, leaving plenty of space between pancakes for easy flipping. When pancakes are filled with small bubbles, gently slide a spatula under the pancake and flip.
8. Cook for another 30 to 45 seconds and use spatula to lift off the griddle.
9. Serve the pancakes with your choice of whipped cream, strawberries, blueberries, bananas, chocolate sauce, maple syrup, or butter. Enjoy!
Photo by Matthias Reumann on Unsplash